Professional Web Developer in Paso Robles
Just like you need a sign on your door, you need a website that will convey your business information to existing and new customers.
Did you know that 57%-percent of buyers are looking online to find local businesses? Four out of 10 people are doing local searches every day. When they search online for your products or services, do they find your company? If you want your business to be found in online keyword searches, it's time for a new website.
Google your company's product or service with a keyword and see you you rank. Here are a few examples of typical keyword searches:
insurance paso robles
florist paso robles
carpet cleaning paso robles
wine tours paso robles
oil change paso robles
dentist paso robles
Access Publishing is a web developer in Paso Robles specializing in creating websites with excellent Local Search Engine Optimization. The tools we use help your website get found in online searches.
We will make it easy for you to communicate your basic company information. You don't need to sell online to be successful with your online marketing. The goal of a basic business website is to be found online and convert browsers into buyers
Todays consumers will look at two or three competing websites to see who can best serve their needs. Your phone number, address, map, logos, photos, products and services are critical to getting found online.
Our basic web design package sis affordable. It's a great fit for small businesses. It includes an interview with you, competitor analysis, keyword evaluation, copy writing, graphic design, and Local SEO.
Basic website development package starts at $988
Home Page
Services Page
About Us & Testimonials Page
Contact Us Page
Additional pages $75 each.
Services include
Interview and planning with client
URL selection and purchase
Copy writing, editing, photography
Graphic design and photo editing
Site design for search engine optimization
Get started today by calling or coming by our office.  You can pay half in deposit to get your project started. The other half payment will be due the following month. Website hosting is just $15 per month. Call us at (805) 226-9890.
Samples of our web design
Local specialists
Access Publishing has 20 years experience and expertise in local small business marketing and advertising. We are an experienced web developer in Paso Robles. We help business owners craft compelling messages to potential customers. Use our expert writers, graphic designers and SEO specialists to help bring more sales in your door.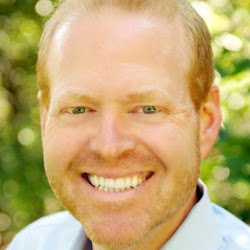 Posted by Scott Brennan
Access Publishing
806 9th Street #2D
Paso Robles, CA 93446
scott@accesspublishing.com
(805) 226-9890
Join me on Google+
 Related articles: