Web design Central Coast
Central Coast web design
Samples of websites designed by Access Publishing
Access Publishing has designed over 25 websites for local businesses in the San Luis Obispo County area. Your search for a local web design firm on the Central Coast is over. The sites built by Access Publishing are optimized for local search rankings and conversion optimization.
Local SEO
tells the search engines like Google, Bing and Yahoo what your business does. It helps your company's website rank better when customers are searching for your business category.
Conversion optimization
is about converting a browser to someone who calls or emails you. Access Publishing uses a set of design standards that are proven to to covert more viewers into solid leads for your business. By using clear headlines, a bold phone number, compelling artwork and images that convey trust, you will see more results. Here are sample sits by Access Publishing – Central Coast web design:
CranioSacral Therapy
This website design for Greta Hilde outlines the new cutting-edge procedures available with CranioSacral Therapy. Greta practices this new therapy throughout the Central Coast of California and needed a web developer that could help her write, select photos and carefully describe her services.
Wine and Roses Bike Ride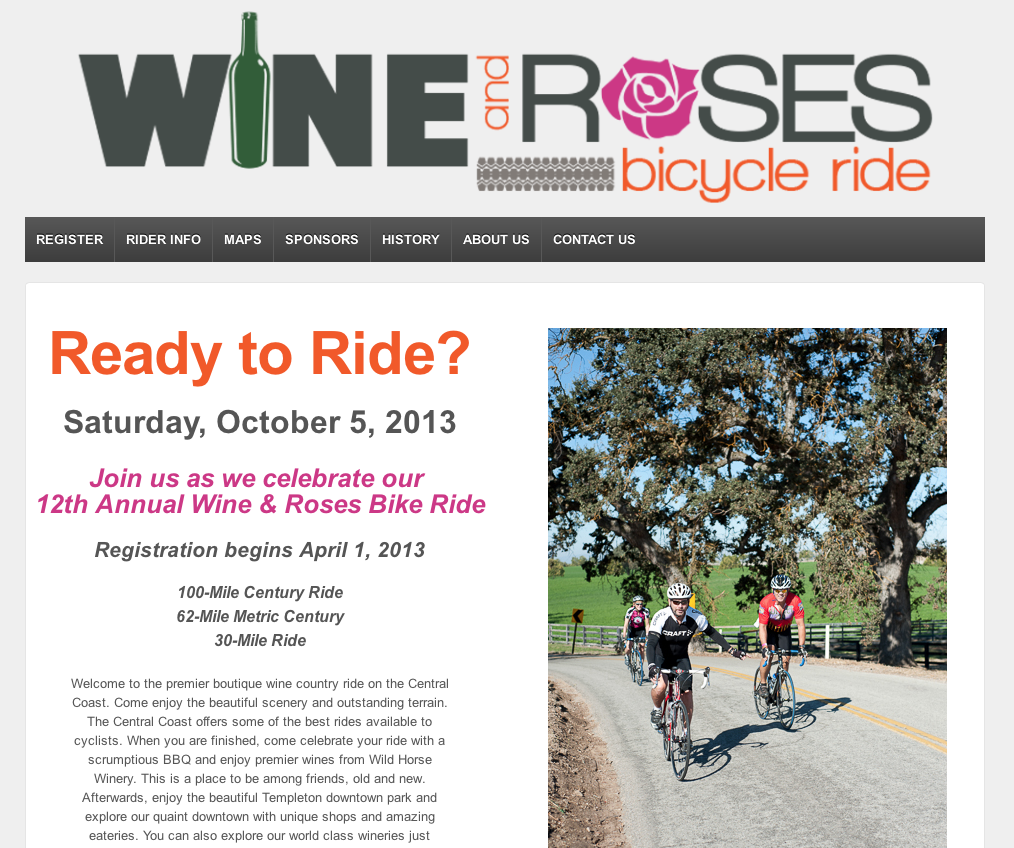 The Wine and Roses Bicycle Ride is a popular annual event sponsored by the Templeton Chamber of Commerce. Access Publishing donated this website to help promote the event and support the chamber.
A-1 Glass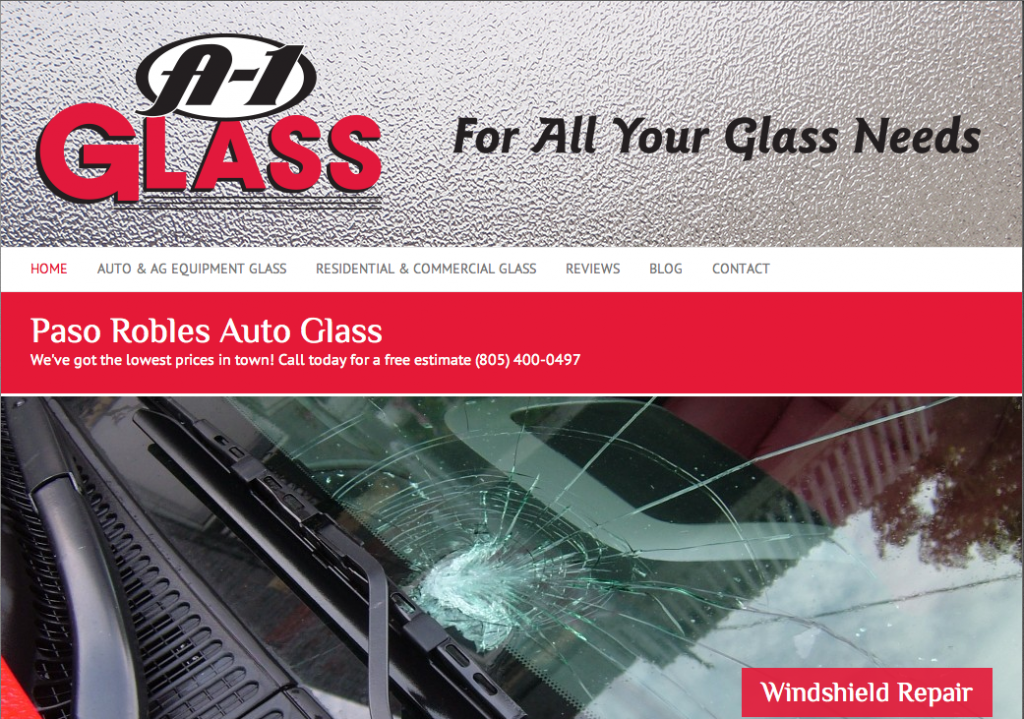 A-1 Glass is expanding its business with a new location on Paso Robles Street just off the freeway in Paso Robles. This site promotes all the services of the company including auto glass repair, windshield replacement and more.
Kelly's Casuals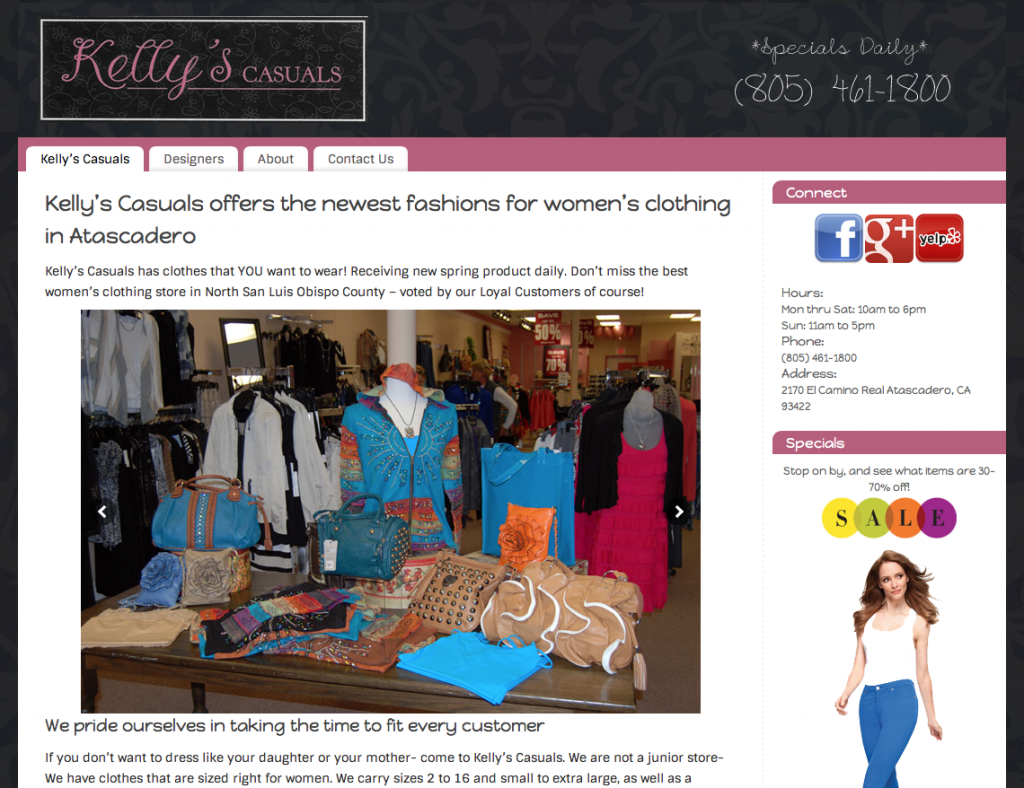 Kelly's Casuals is a women's clothing boutique in Atascadero. We developed a new website to showcase the store and highlight its clothing.
Rio Salon and Spa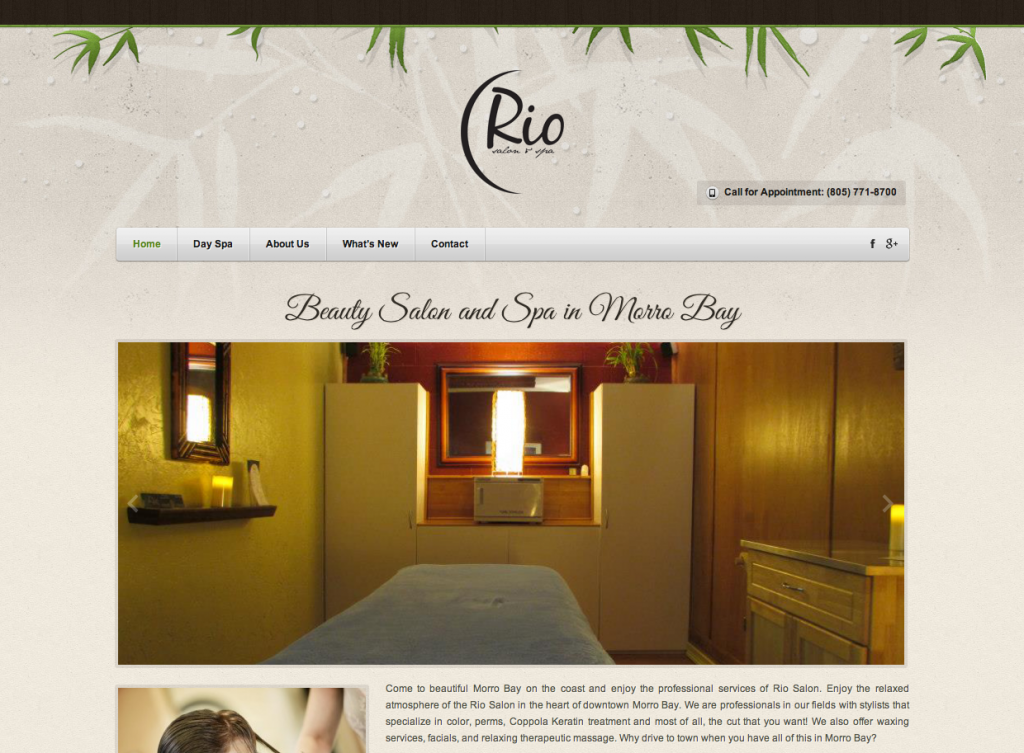 This website design for Rio Salon and Spa in Morro Bay was created to capture the unique look and feel of this beauty salon and highlight its newly remodeled interior.
Michael Gill Cellars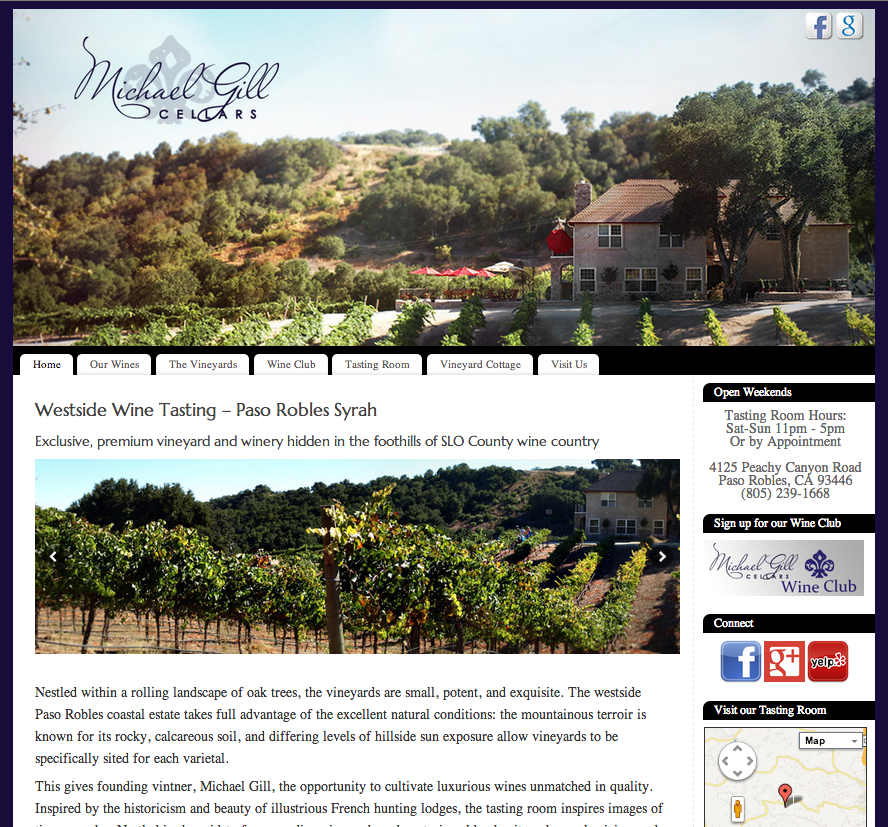 This is
website design for Paso Robles
winery Michael Gill Cellars. We built it to highlight their unique location along Peachy Canyon Road and the amazing syrah wines they produce.
San Luis Salsa Company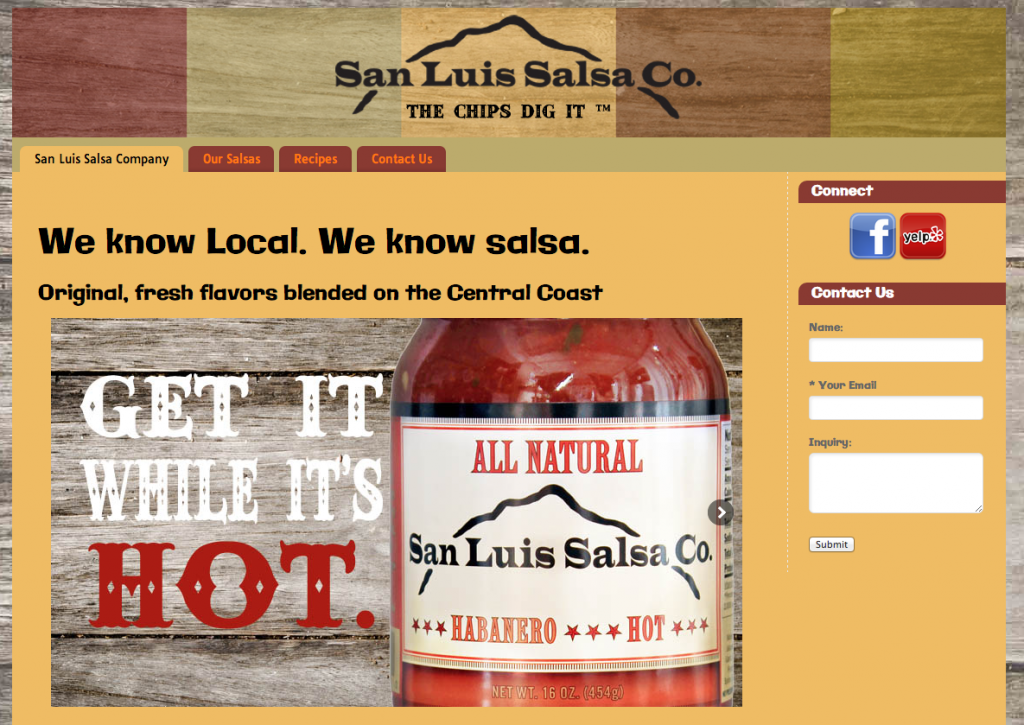 This is a San Luis Obispo web design for a local salsa company. We built the site to showcase their delicious products and make it easy for customers to purchase the salsas.
Pure Elements Salon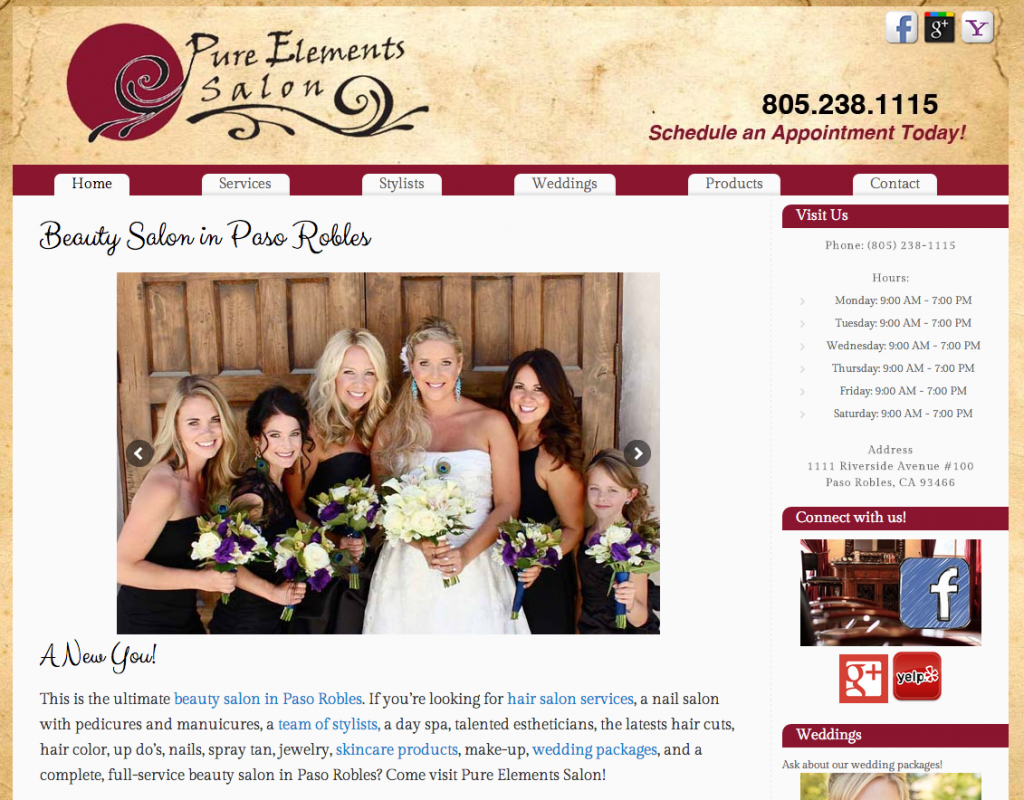 The Pure Elements site takes a more elegant approach to website development. We used beautiful artwork to highlight this
Paso Robles beauty salon
's supplies and services.
Poly Pro Windows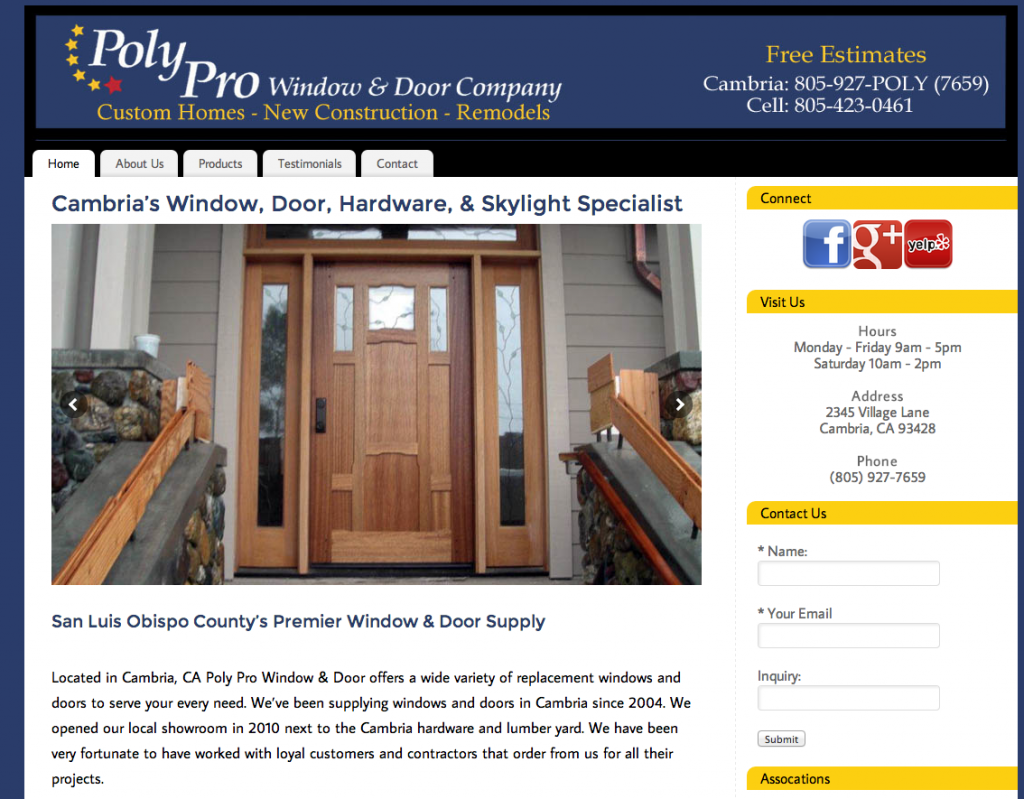 We build this Cambria web design for Poly Pro Window and Door Company. It showcase the products and services they offer with lots of photos and description.
Frontier Floors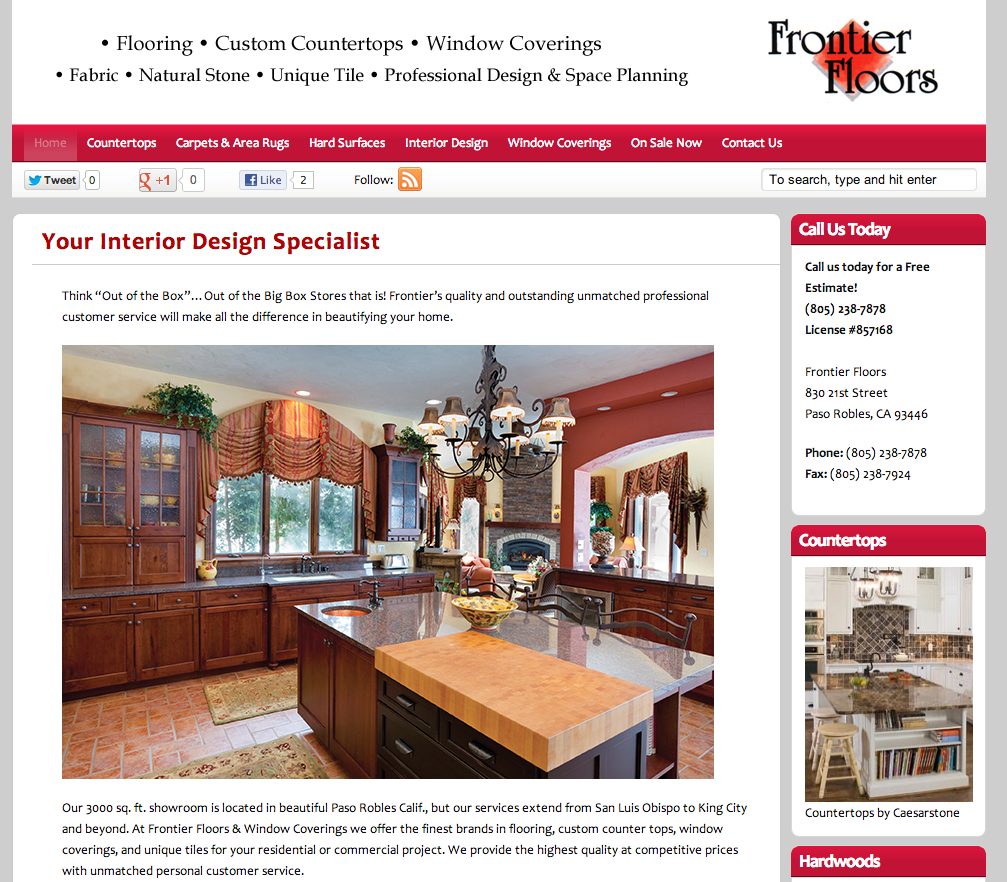 Hansen Enterprises
Access Publishing can help you with a new business website For web design on the Central Coast, call today! (805) 226-9890
Posted by Scott Brennan Access Publishing 806 9th Street #2D Paso Robles, CA 93446 scott@accesspublishing.com (805) 226-9890 Join me on Google

+.  
Related Articles:  Presentation on Local SEO in SLO County Online Press Release in San Luis Obispo New virtual online tour in San Luis Obispo