Here are the ad sizes and ad specs for Access Publishing publications including,
North County Access
,
SLO County Visitors Guide
,
Cambria Phone Book
, 
Heritage Ranch Directory
and
Oak Shores Directory
. For more information, email graphicdesign@accesspublishing.com.
Click on the image below for larger format, or download the attached
PDF of Access Publishing Ad Sizes
.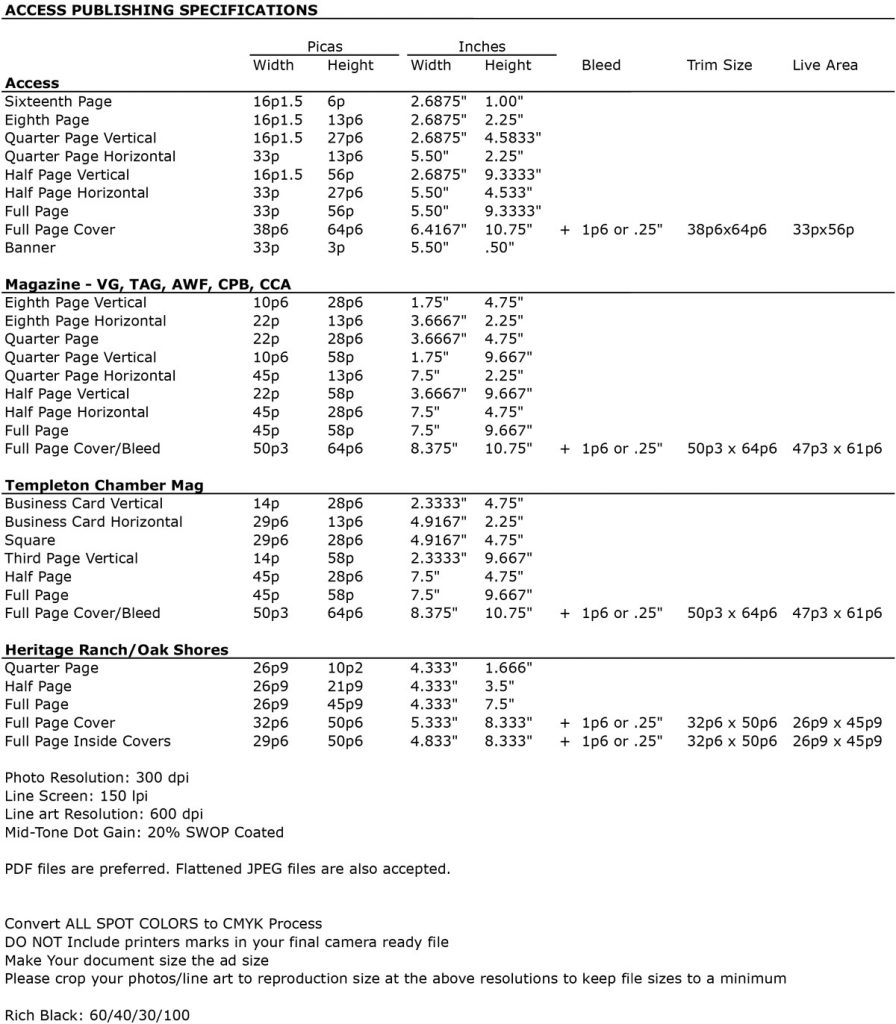 Details of ad specs:


Photo Resolution: 300 dpi


Line Screen: 150 lpi


Line art Resolution: 600 dpi


Mid-Tone Dot Gain: 20% SWOP Coated


PDF files are preferred. Flattened JPEG files are also accepted.


Convert ALL SPOT COLORS to CMYK Process


DO NOT Include printers marks in your final camera-ready file


Make Your document size the ad size


Please crop your photos/line art to reproduction size at the above resolutions to keep file sizes to a minimum


Rich Black: 60/40/30/100