Is Bing important to my business?
Millions of people every day use Bing. so yes, it is important that your business is found on Bing when consumers are searching for your products and services online.
It may be the 90-pound weakling when it comes to local search, but with over 15-percent of search traffic you don't want to ignore it.
A local business listing on Bing in San Luis Obispo County is important to your company's online presence.
Bing is the primary alternative to Google for online searches, and it has a built in audience.
Computer users with Microsoft Windows on their desktop and mobile users with Windows Phone software are prompted to use Internet Explorer and Bing by default.
Bing It On!
You might have seen Microsoft's new major ad campaign that invites people to take the "Bing Challenge." It's similar to the old Pepsi Challenge commercials.
Bing says it is preferred 2-to-1 over Google when people take the test. You can take the Bing It On challenge yourself at this website: http://www.bingiton.com.
Bing reviews
Compared to Google, Bing has a more comprehensive review system. That's because Bing is pulling information together from many sources to show reviews of the companies in its local search results.
This year Microsoft joined forces with Yelp to enhance Bing's local search results. Now you will often find Yelp stars next to a Bing result. Other review sources include, City Search, Yellowbook and Judy's Book.
Get your business listed on Bing
Ignore Bing at your own peril. If you are in business, you want to be listed in Bing's local search results.
The easiest way is to sign up with Access Publishing and let us take care of all your local search optimization. We have created optimized Bing business listings for all of our Local Search clients to help them get found when consumers are looking online for their products and services.
You can create a business listing yourself on Bing's website by starting here: http://www.bing.com/businessportal. Be sure to complete all the fields, upload photos and complete the postcard verification.
Get a business listing on Bing
in San Luis Obispo County
Call us at (805) 226-9890.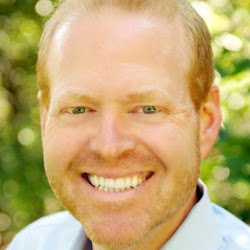 By Scott Brennan
Access Publishing
, 
607 Creston Rd
, 
Paso Robles, CA 93446
, 
scott@accesspublishing.com, 
(805) 226-9890, 
Join him on Google+. Scott Brennan, owner of Access Publishing, is an expert in local search optimization for San Luis Obispo County. Local search optimization is how small businesses get found when residents are looking online for goods and services. Scott has a master's certification in Advanced Internet Marketing from the University of San Francisco. He launched Access Local Search this year and provides internet marketing services to over 70 companies in San Luis Obispo County. He spoken to hundreds of business people at over a dozen public presentations this year on "The Five Keys to Online Marketing Success."