Business After Hours Showcase is Thursday
ATASCADERO – The Atascadero Chamber of Commerce is hosting its annual business expo this Thursday. It's open to the public.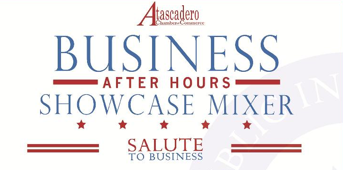 Come join the fun and see what's new in local business this Thursday, Sept. 20, 2012, from 5pm to 7pm.
The "Business After Hours Showcase Mixer" brings everyone together under one roof. The community and local business people come to meet new exhibitors and to learn about new products and services. Come discover new innovative technology, network with professionals and establishes new contacts and develop NEW business relationships.
"We are excited to be a part of the Atascadero business expo for more than five years now," says Scott Brennan, owner of Access Publishing. "Come say 'Hi' at our booth and enter a raffle to win a large bottle of wine."
"Sign up for a local search ranking report to see how your business is doing in online search," Brennan says. "It's free and it's a valuable marketing research tool for your business."
This year Access Publishing launched a new service to help businesses reach new clients online. It helps companies rank better in Google, Yahoo, Bing and other internet directories.
The internet marketing service is called Local Search Optimization and is the key for small businesses to improve their online presence. If you would like more information, give us a call at (805) 226-9890. We would love to tell you more about it and invite you to one of our local presentations.
By Scott BrennanAccess Publishing607 Creston RdPaso Robles, CA 93446(805) 226-9890 Connect with Scott on
Google
+