Templeton Matters advertisers
Ada's Vineyard Lodges5253 Monterey RdPaso Robles, Ca 93446(805) 226-7431 Altera Central Coast612 12th Street #202Paso Robles, Ca 93446(805) 227-4593 AquafitPO Box 2661Paso Robles, Ca 93447(805) 674-6753 Baby Seals4425 Estrada AveAtascadero, Ca 93422(805) 235-7536 Be Well Center8810 Morro RdAtascadero, Ca 93422(805) 460-9907 California Gold Gymnastics2127 Vanderlip Ct #APaso Robles, CA 93446(805) 674-3413  Castoro CellarsPO Box 9545Templeton, CA 93465(805) 467-2002 Central Coast Pharmacy SpecialistsPO Box 280Templeton, Ca 93465(805) 434-5999 Chesebrough Farms790 Moss LaneTempleton, CA 93465(805) 434-0843 Coast Communities Physician Network711 Tank Farm RdSan Luis Obispo, CA 93401(805) 545-8887 College Road Tutoring & Consulting200 S Main St Suite ETempleton, CA 93465(805) 441-6908 Country Comfort507 Main StTempleton, CA 93465(805) 434-3900 Edward Jones – Financial Advisor: Matt Oppedahl520 S. Main St, Ste BTempleton, Ca 93465(805) 434-5336 First Presbyterian Church610 S Main StTempleton, CA 93465(805) 434-1921 Fox Hill Pool & Spa501 Spring StPaso Robles, Ca 93446(805) 238-6720 Frontier Floor Coverings830 21st StreetPaso Robles, CA 93446(805) 238-7878 Garza's Air ConditioningPO Box 430Avenal, Ca 93204(805) 559-386-0912 Hansen EnterprisesPO Box 2512Paso Robles, CA 93447(805) 237-7717 Healthy Inspirations935 Riverside Suite BPaso Robles, CA 93446(805) 238-9395 Hydrex Pest Control313 DawsonCamrillo, Ca 93021(805) 687-6644 Imprint Unlimited419 N Main StTempleton, CA 93465(805) 434-1488 Julianne DesJardins3441 S. Ocean BlvdMorro Bay, Ca 93430(805) 712-9375 Kerry MaylingPaso Robles, Ca 93446(805) 237-9708 Kevin Hunt Insurance105 S Main St #6Templeton, CA 93465(805) 434-3276 Law Office of Jamie McMillan2223 Laguna Del CampoTempleton, CA 93465(805) 260-0721 Lyons Automotive720 Paso Robles StPaso Robles, Ca 93446(805) 238-0477 Maryanne Zarycka – Zumba Instructor8115 Plane View PlacePaso Robles, Ca 93446(805) 801-4223 Miracle Embroidery179 Granada D, Ste 1San Luis Obispo, Ca 93401(805) 543-7243 Nature's Touch Nursery & Harvest225 S Main StTempleton, CA 93465(805) 434-3602 Opolo Vineyards2801 Townsgate Rd, Ste 131Westlake Village, Ca 91361(805) 371-0101 Party Partner RentalPO Box 73Creston, CA 93432(805) 286-2687 Paso Robles Glass609 22nd StPaso Robles, CA 93446(805) 238-4014 Paso Robles Pet Boarding2940 Union RdPaso Robles, Ca 93446(805) 239-5609 Paso Robles Safe & Lock1424 Spring StPaso Robles, Ca 93446(805) 238-7115 Playtime Discoveries7600 Morro RdAtascadero, CA 93422(805) 462-0303 Plaza Cleaners163 Niblick RdPaso Robles, Ca 93446(805) 441-4096 Radiology AssociatesPO Box 2920Atascadero, CA 93422(805) 674-4791 Red Soles WineryPO Box 313Templeton, CA 93465(805) 226-9898 Red Wings Horse SanctuaryPO Box 58Lockwood, CA 93932(805) 831-386-0135 Rotta Winery250 Winery RdTempleton, Ca 93465(805) 237-0510 San Marcos Ranch Pumpkin Farm775 San Marcos RdPaso Robles, CA 93446(805) 467-3315 Serenity Natural Living104 S MainTempleton, CA 93465(805) 239-9591 Simons Construction, IncPO Box 997Templeton, Ca 93465(805) 434-0217 Specialty Gear & Transmission8787 Plata Lane #3Atascadero, Ca 93442(805) 462-9324 State Farm Insurance – Marc Amesse72 S. Main StTempleton, Ca 93465(805) 434-5933 Templeton Healing Arts619 S Main StTempleton, Ca 93465(805) 434-5117 Templeton Market & DeliPO Box 340Templeton, CA 93465(805) 434-2345 Templeton Mini StoragePO Box 909Templeton, Ca 93465(805) 434-1813 Templeton Olive Oil6710 El Pomar DrTempleton, CA 93465(805) 2347-2021 Terra Paints8384 El Camino RealAtascadero, Ca 39422(805) 466-2226 The Tree Man2630 Ramada DrPaso Robles, CA 93446(805) 227-6225 Trader Joe's1111 Rossi RdTempleton, Ca 93465(805) 434-9562 Twin Cities Hospital612 12th St, #205Paso Robles, Ca 93465(805) 239-4443 Vineyard KennelsPO Box 2076Paso Robles, Ca 93465(805) 448-3654  
Local marketing specialists
Access Publishing has 20 years experience and expertise in local small business marketing and advertising. We help business owners craft compelling messages to potential customers. Use our expert writers, graphic designers and SEO specialists to help bring more sales in your door. Access Publishing specializes in serving small businesses in Paso Robles, Atascadero, Templeton, San Luis Obispo, Grover Beach, Pismo Beach, Shell Beach, Avila Beach, Oceano, Arroyo Grande, Nipomo, Morro Bay, Los Osos, Cambria, Cayucos, Harmony, San Simeon, Creston, Heritage Ranch, Oak Shores, Shandon, Santa Margarita, San Miguel and all of San Luis Obispo County.
•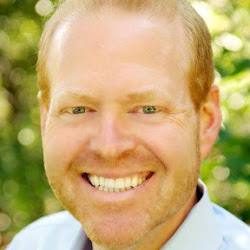 Posted by Scott Brennan
Access Publishing
806 9th Street #2D
Paso Robles, CA 93446
scott@accesspublishing.com
(805) 226-9890
Join me on Google

+
Access Publishing released the new edition of Templeton's news and activity guide this week. Copies are available at racks throughout town and were mailed to every resident and business. The Fall/Winter edition of Templeton Matters features recreation, sports, events, fire department news, conservation news, community classes and community resources. The magazine is produced with the Templeton Community Services District. "I would like to thank Teresa Edwards and the team at the Templeton Community Services District for another fantastic edition," says Scott Brennan of Access Publishing.