Local SEO results
Local Search Engine Optimization by Access Publishing is getting results for clients here in San Luis Obispo county. We put together a sample of results to show how what we are doing directly effects Internet search rankings.
When we first take on a new client in, we take a screenshot of how they are ranking for their top keywords in Google search. Then we get to work optimizing their internet profiles, building citations and links. Then we watch their rankings climb.
The results show that Access Publishing has a proven online marketing strategy for getting clients on the top 10 and first page of Google. Call us for a free consultation at (805) 226-9890.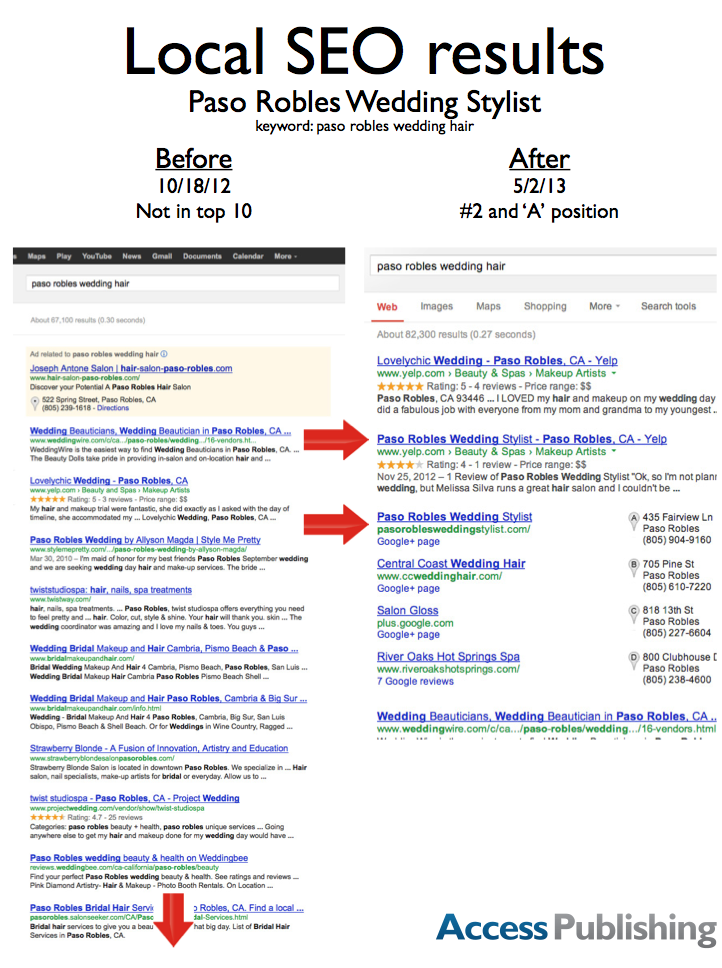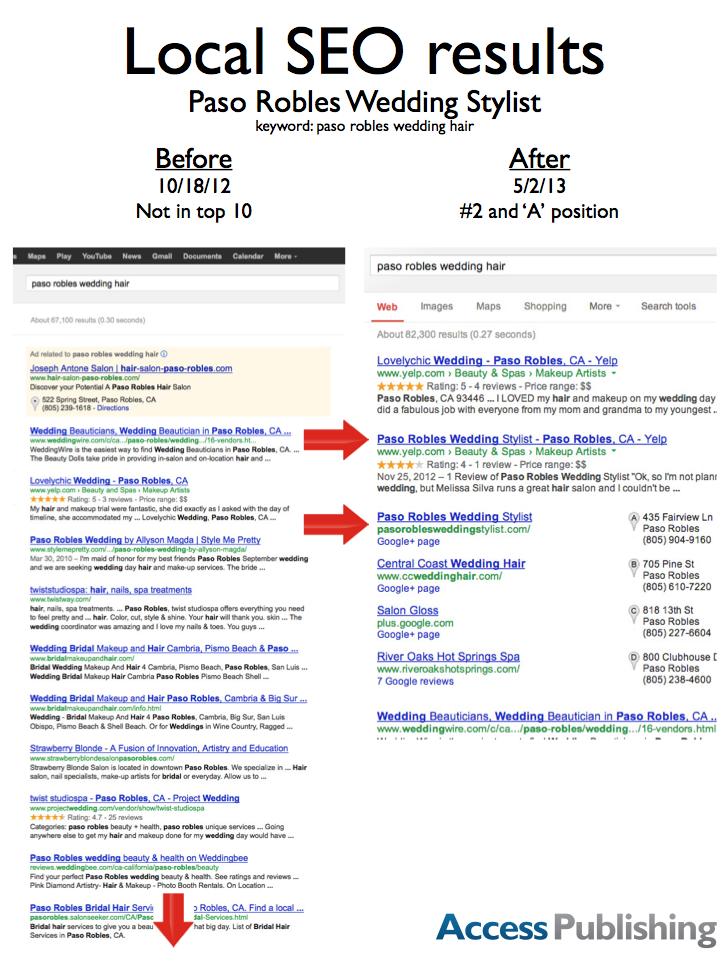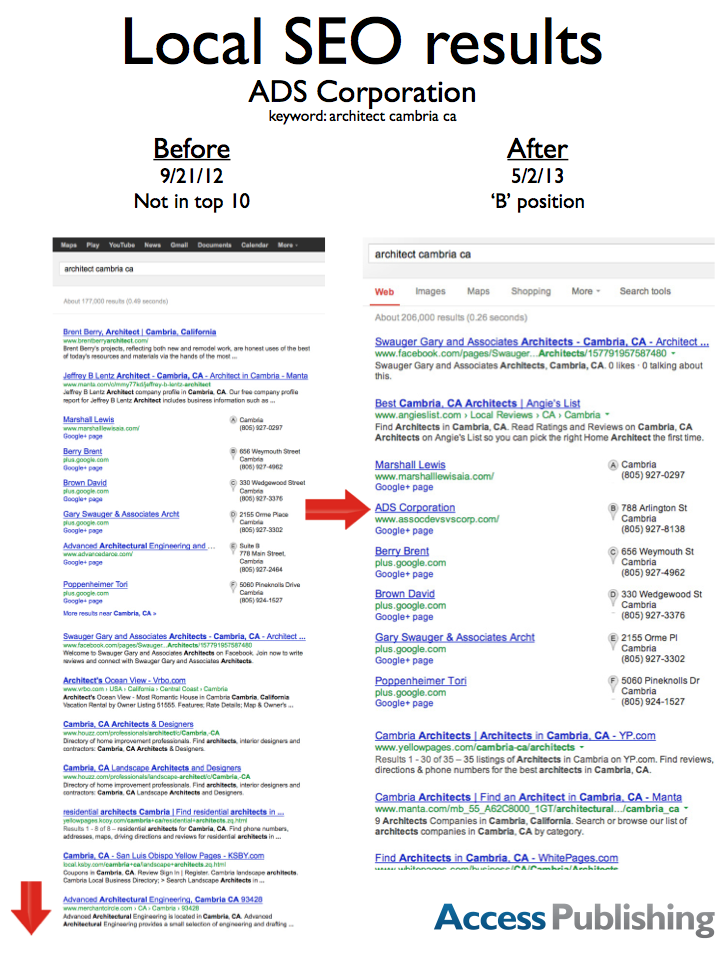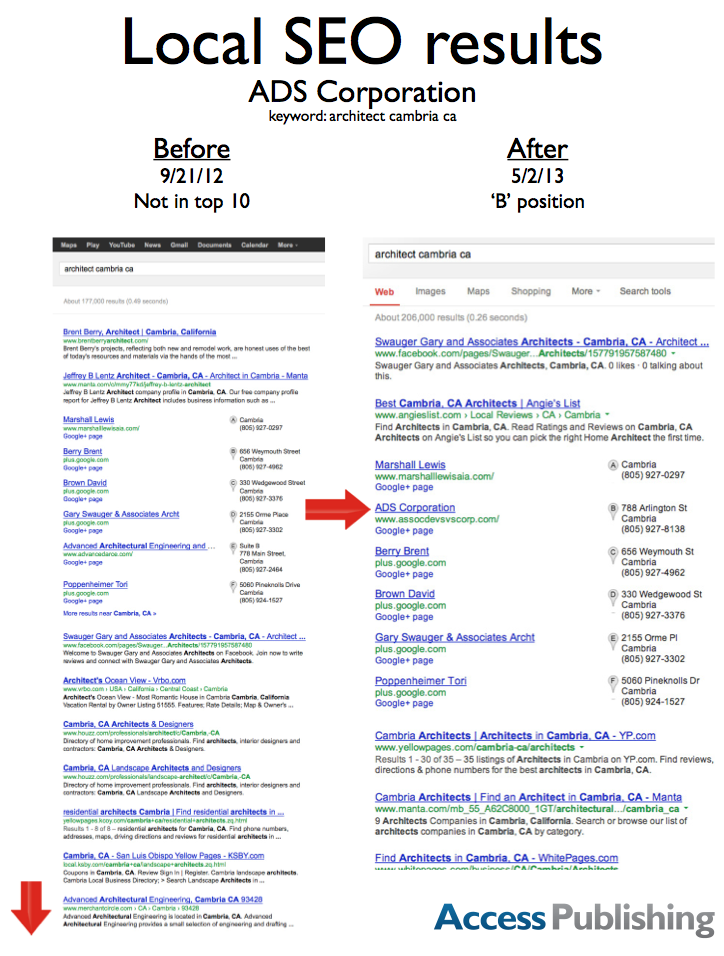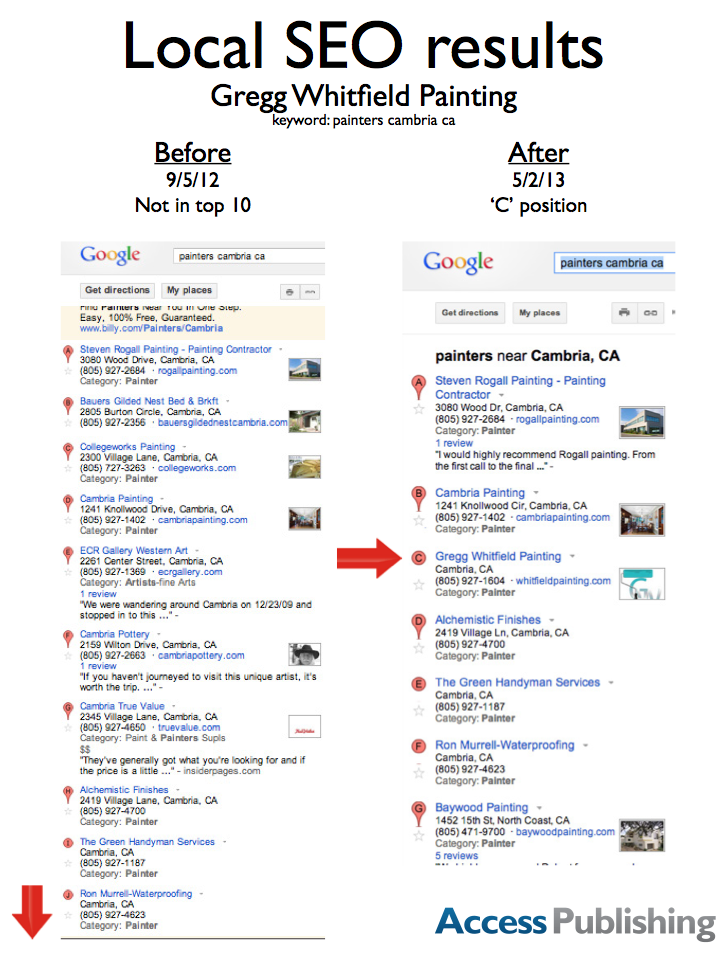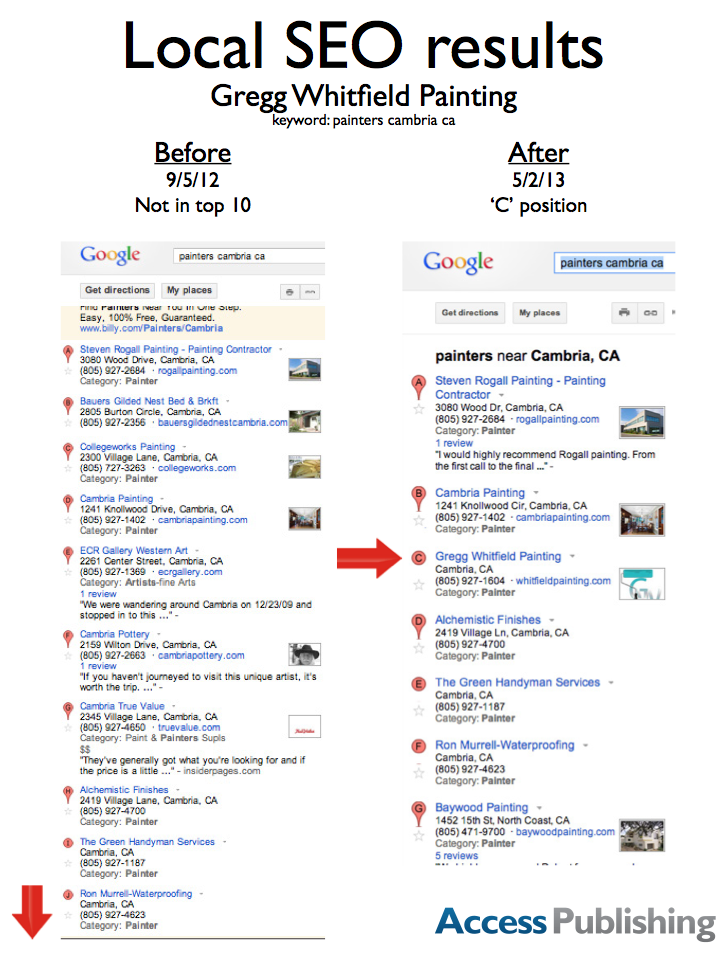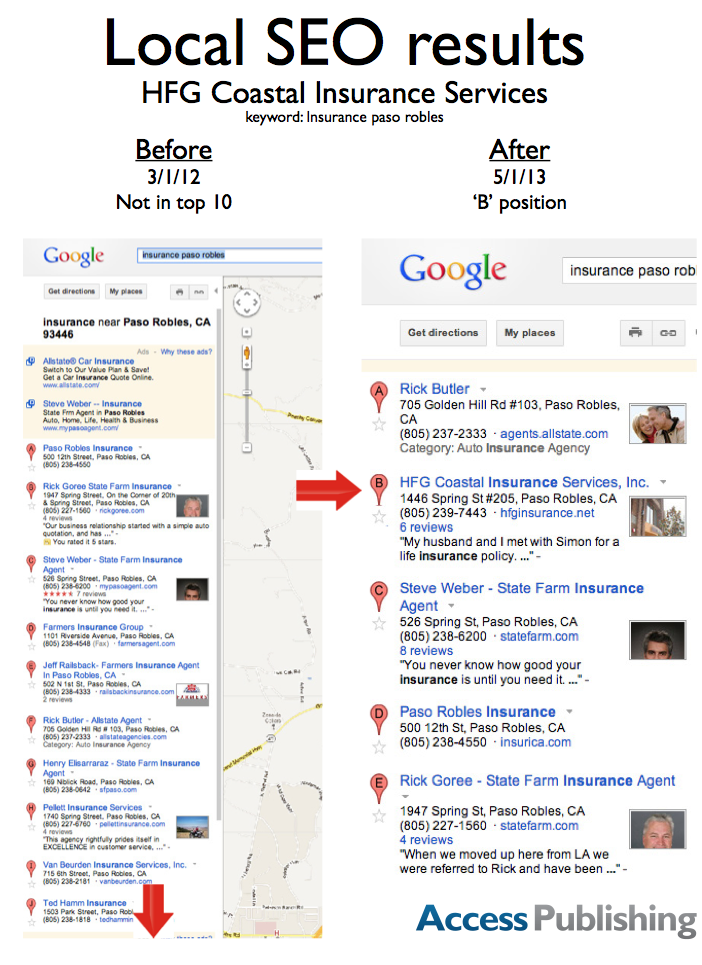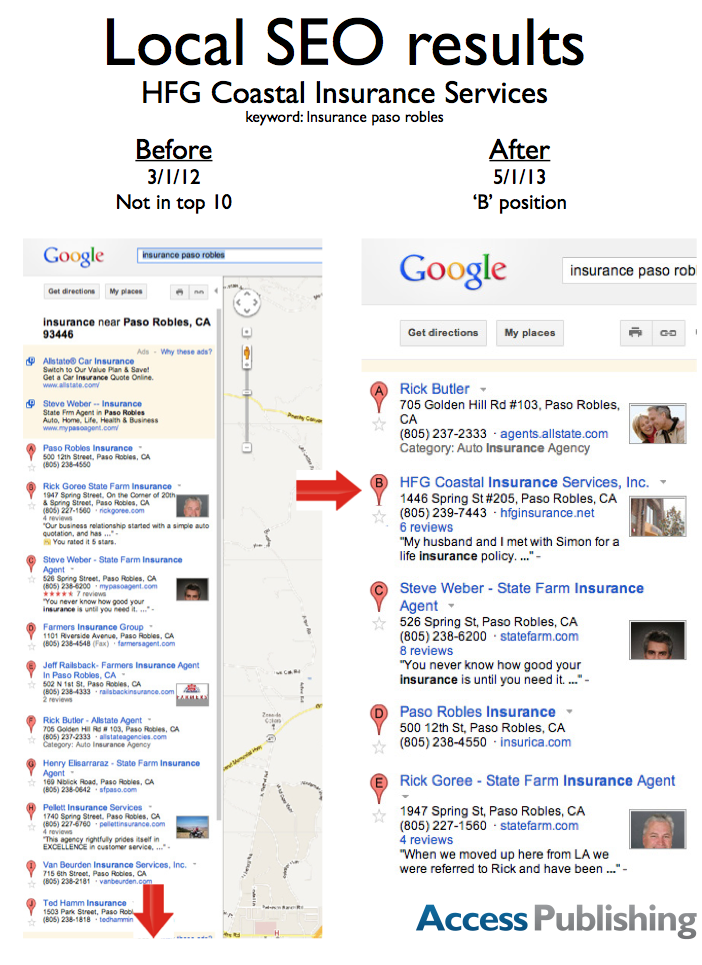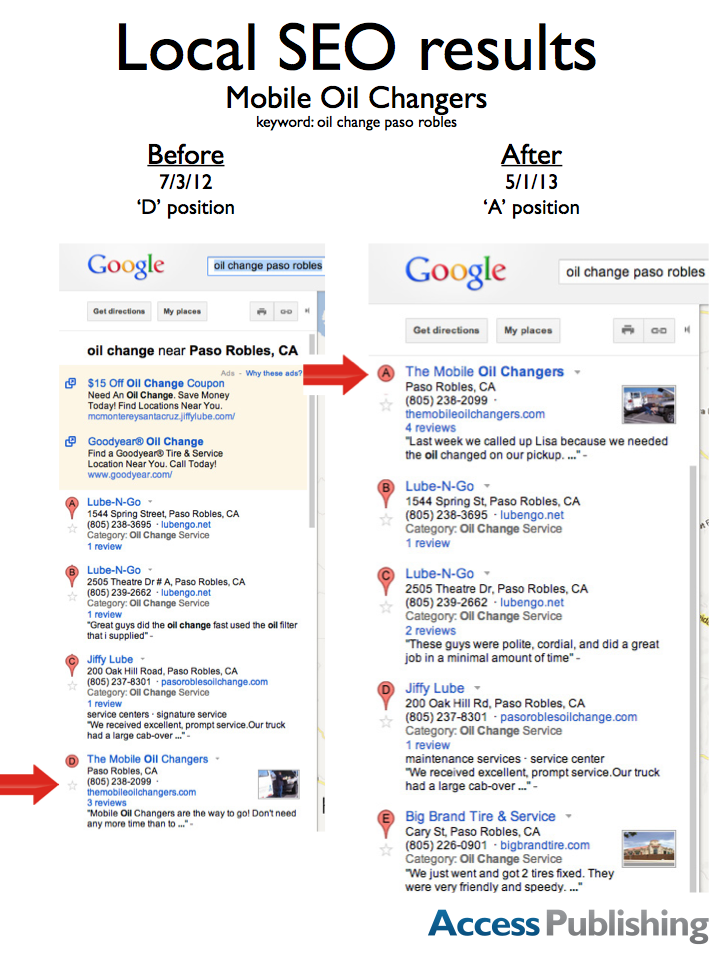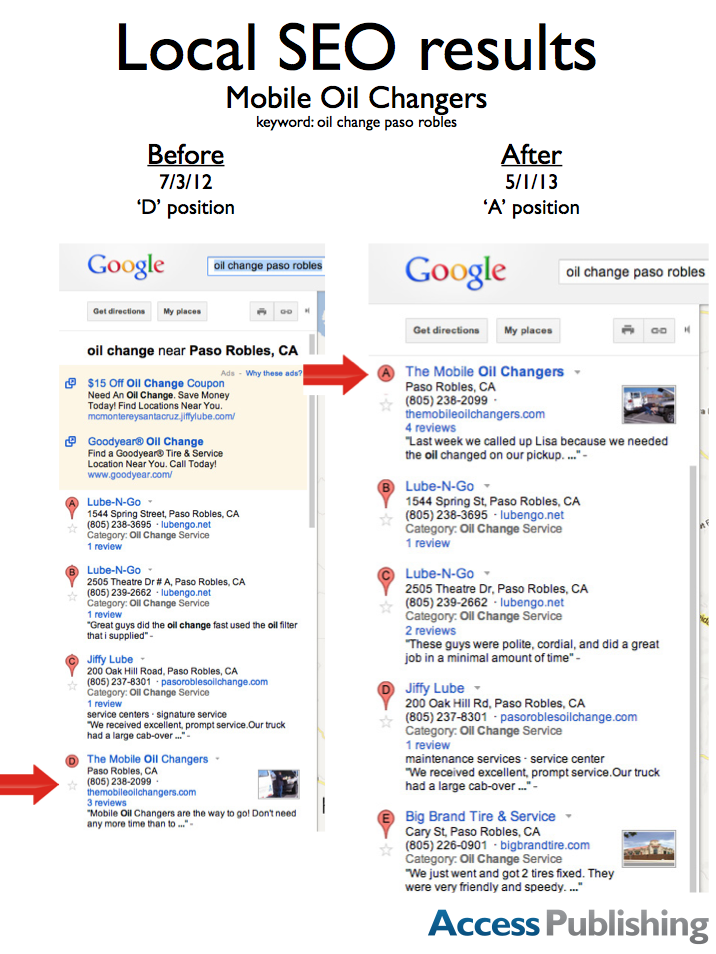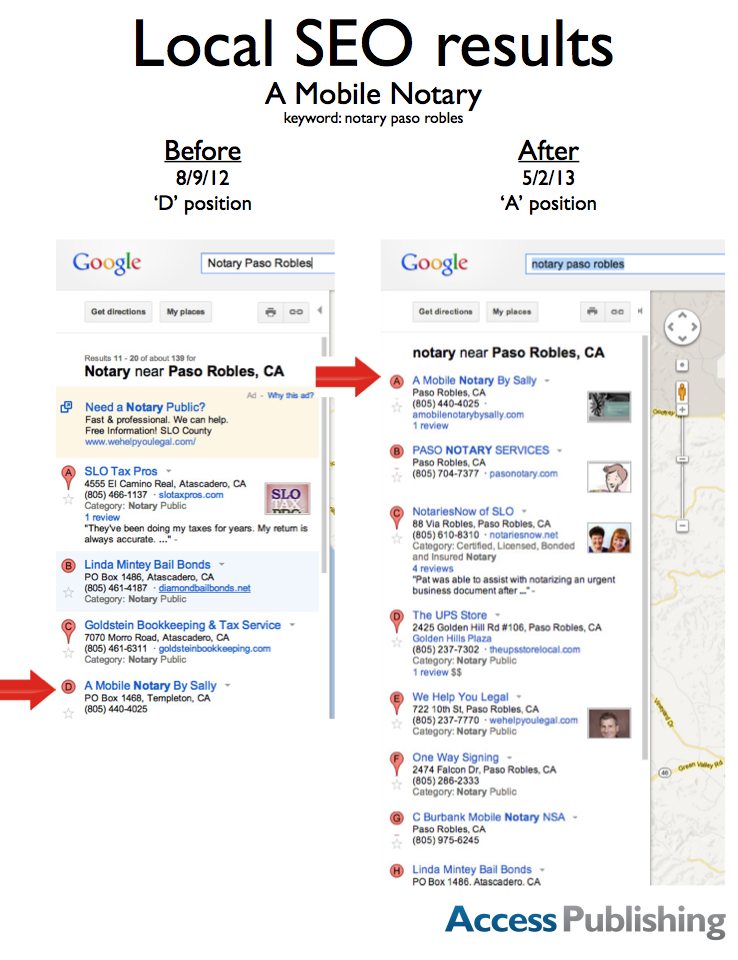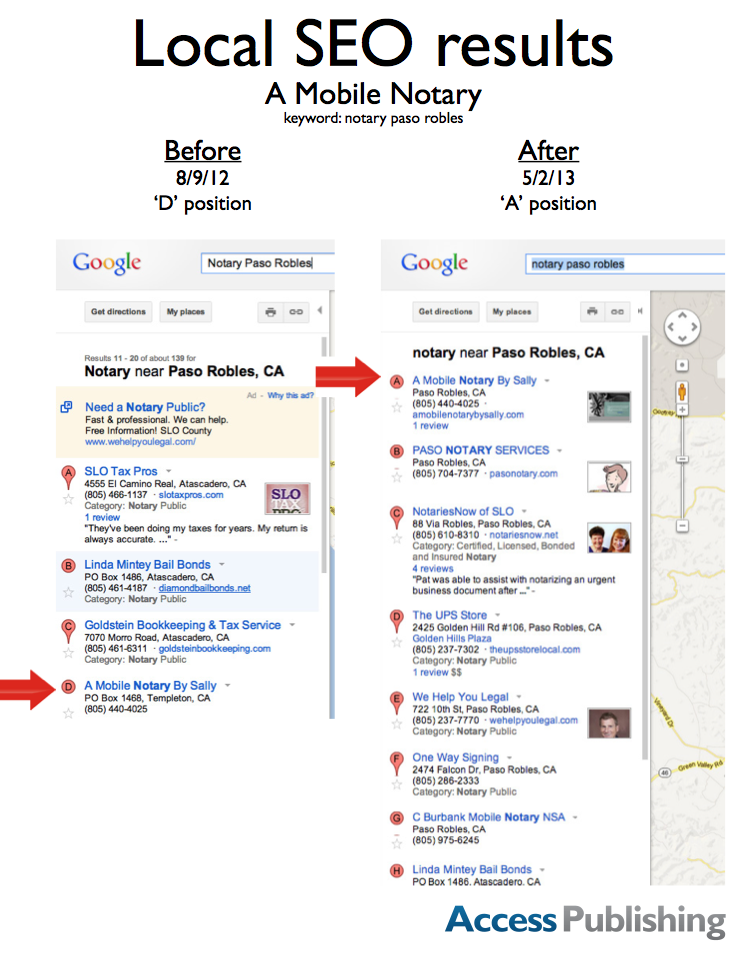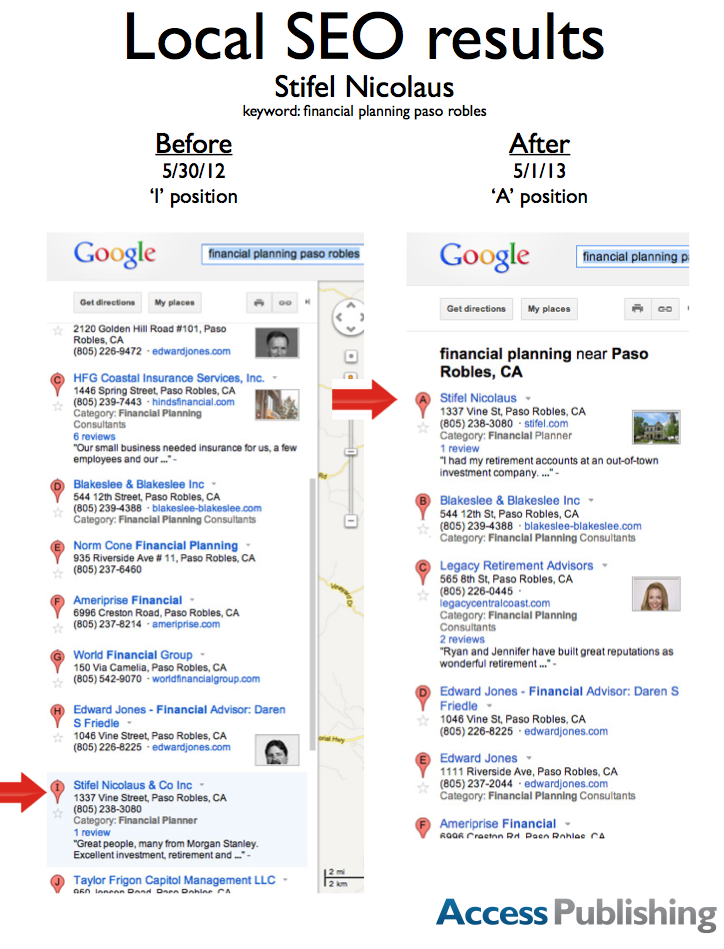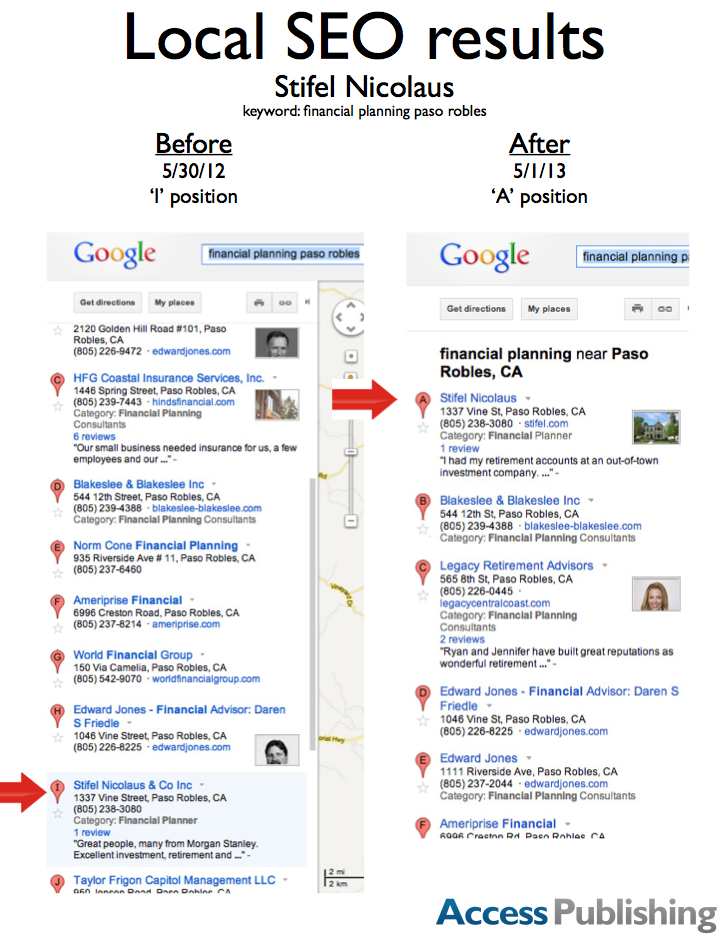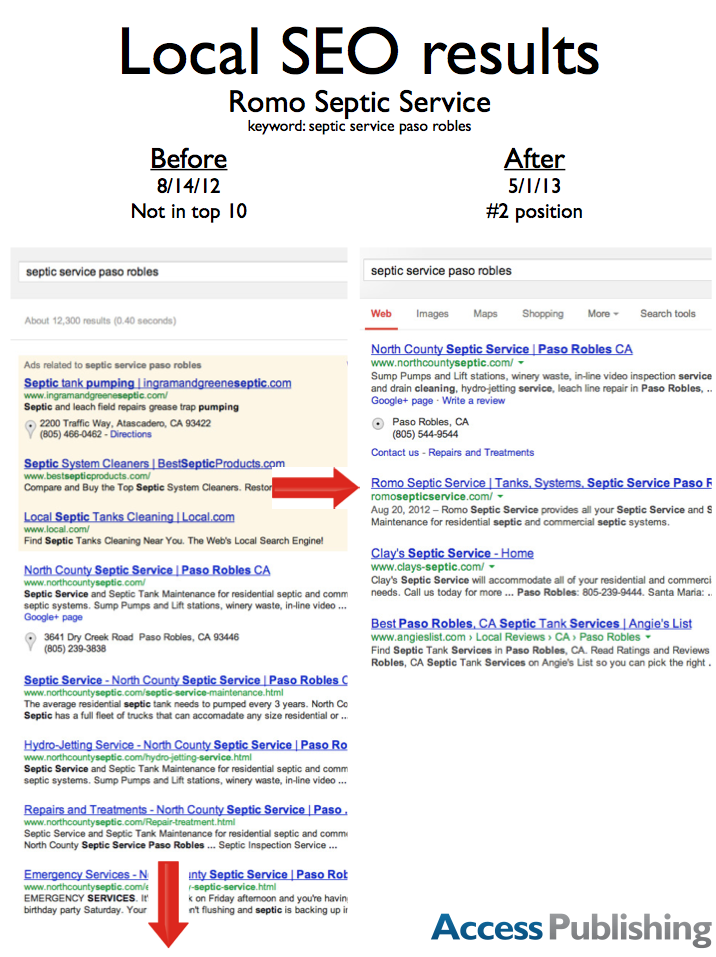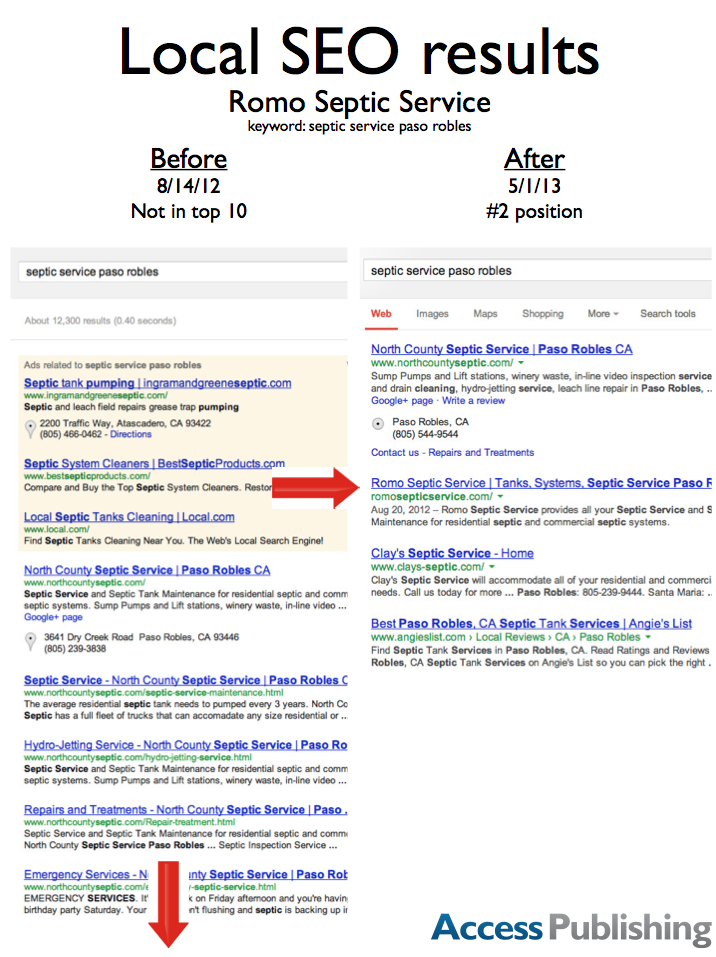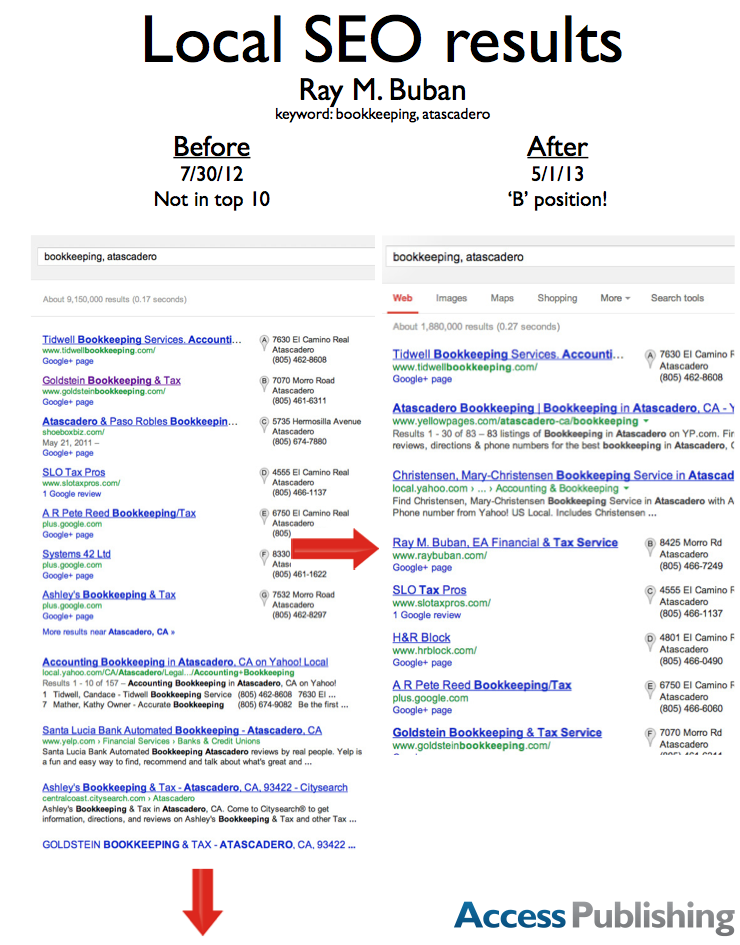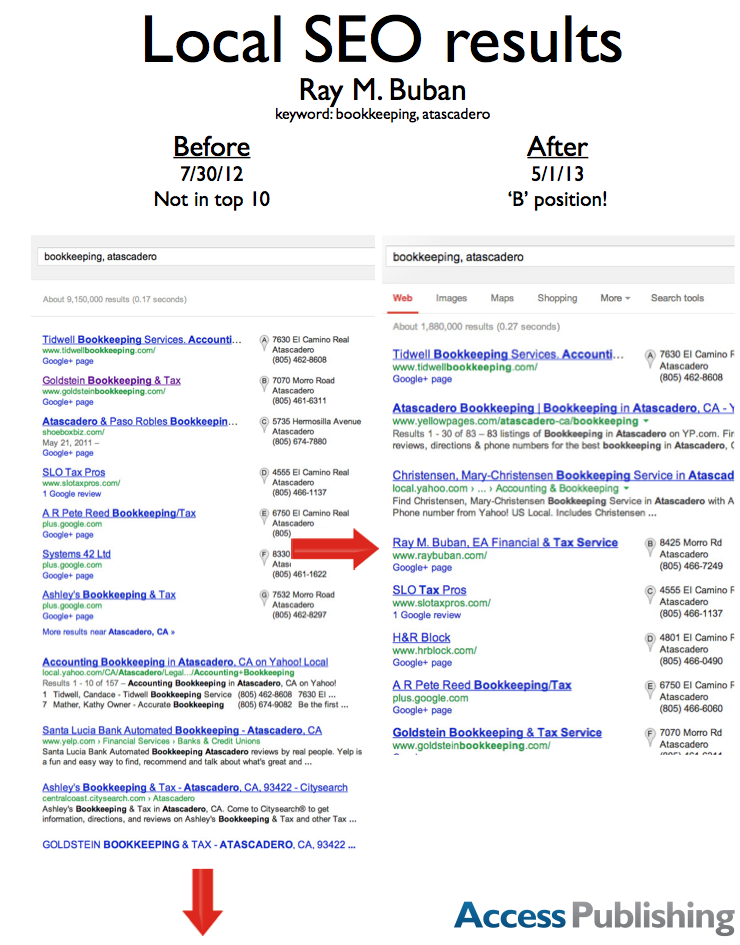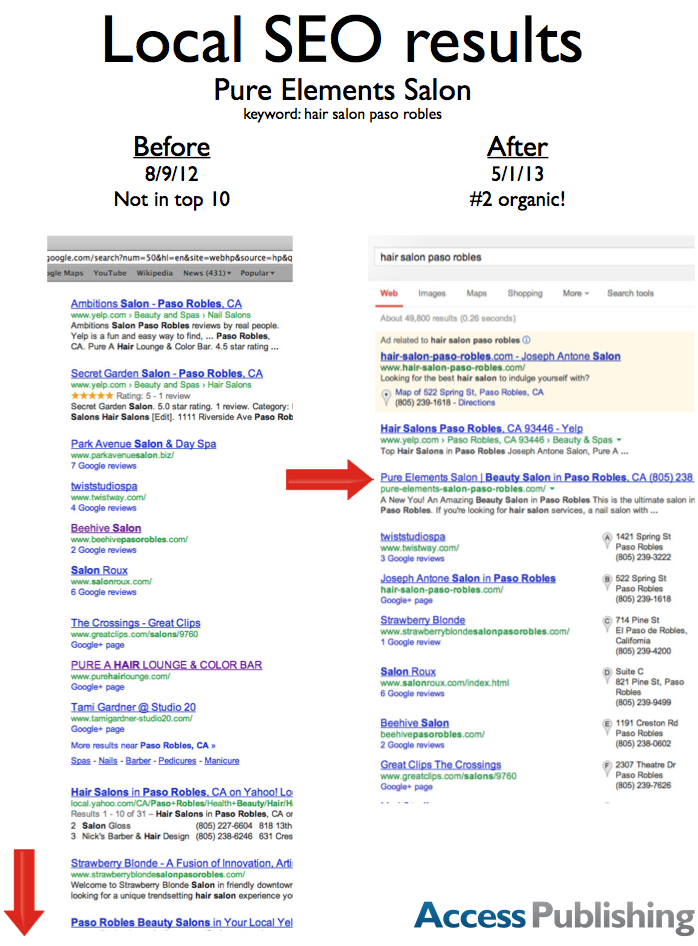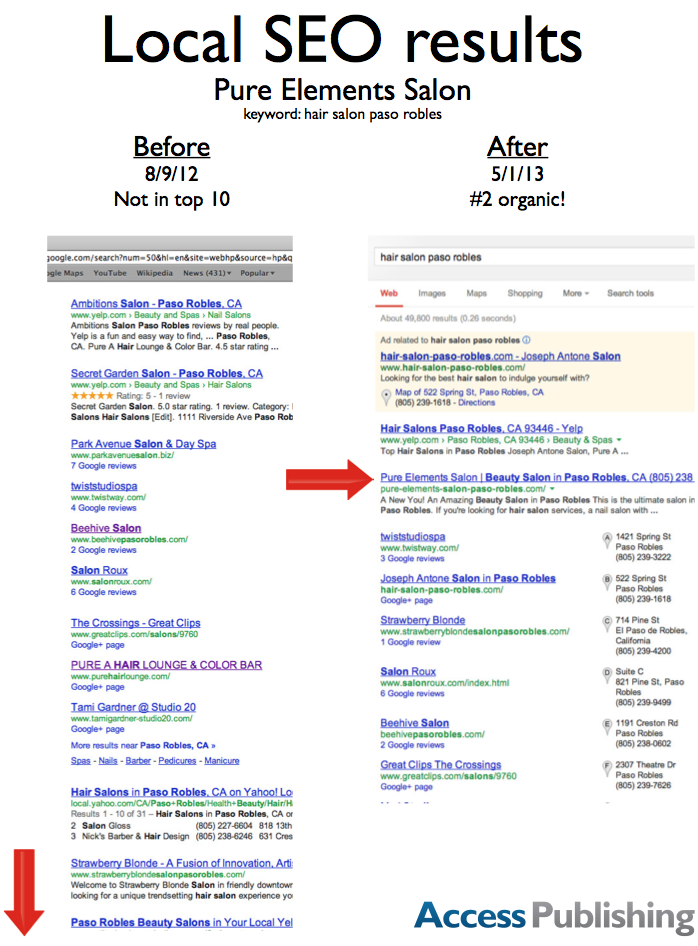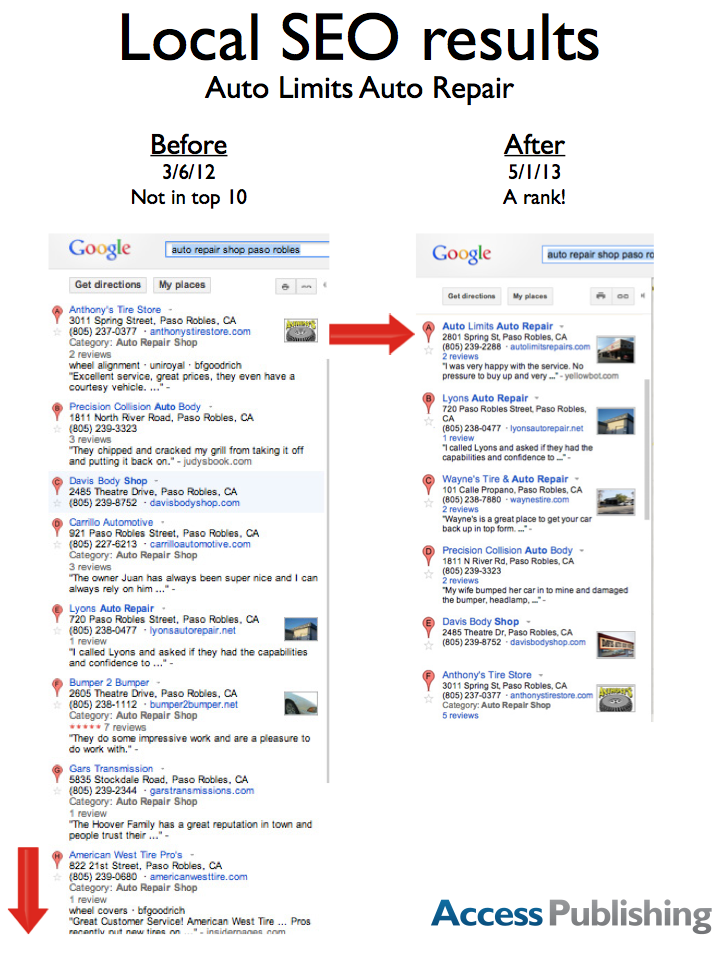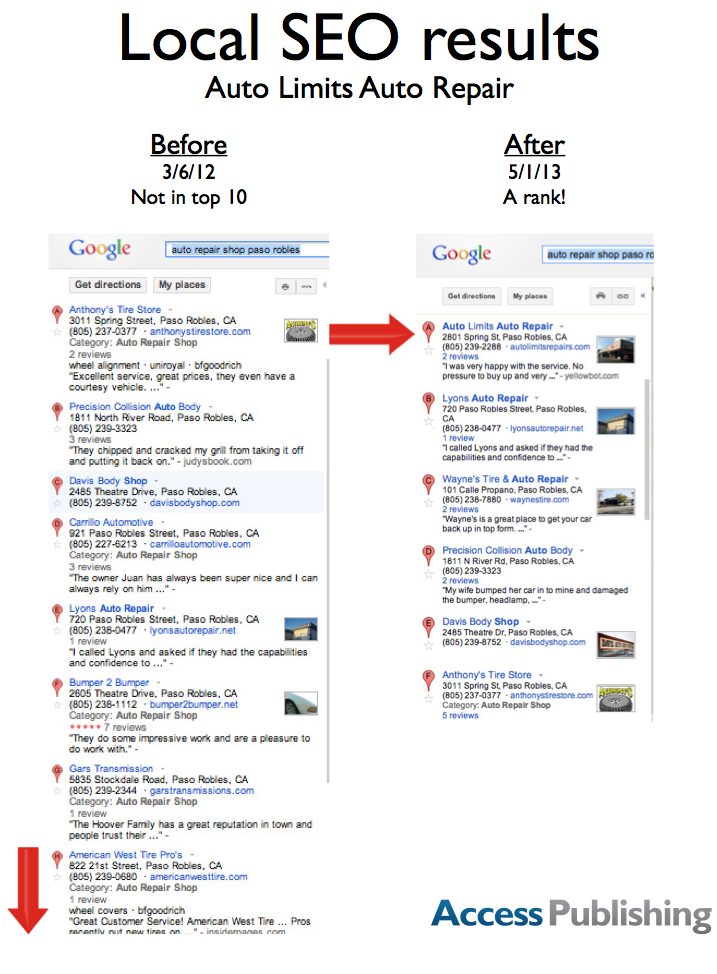 Take control of your local search results!
Access Publishing offers online marketing, search engine optimization and web design in Paso Robles, Atascadero and all of San Luis Obispo County. Call today for a free consultation. (805) 226-9890.
Posted by Scott Brennan
, 
Access Publishing
(805) 226-9890.
Read related stories