Please complete the information below to sign up for the Press Release Seminar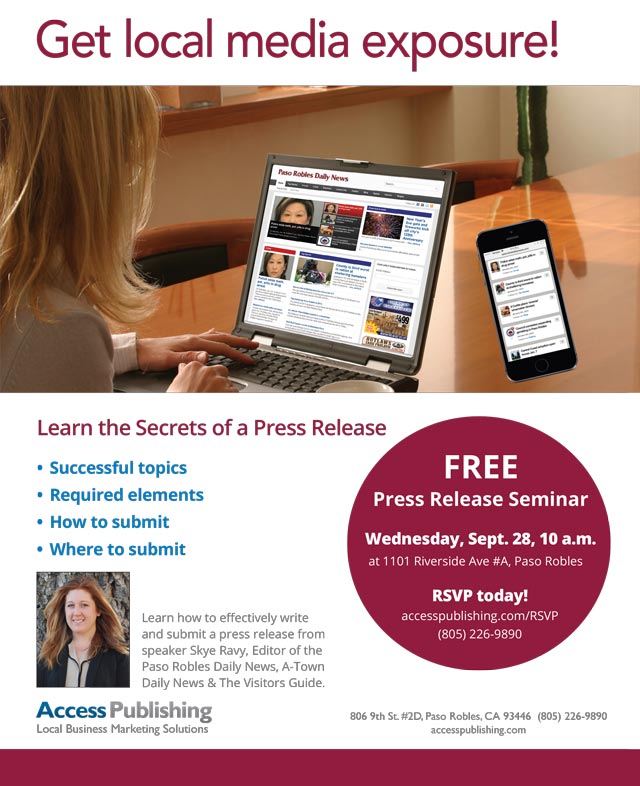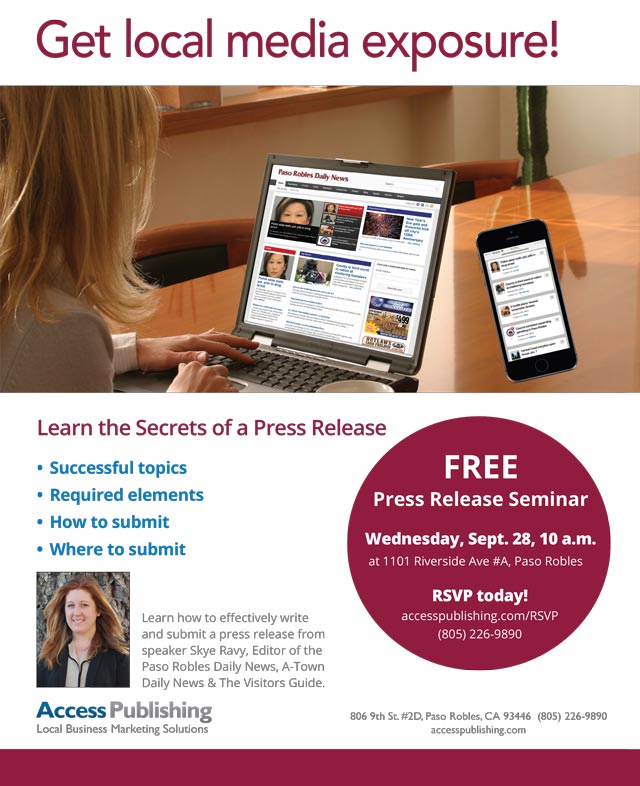 Would you like to get more media exposure for your business or organization? A press release is a

fantastic way to get your message out.

Attend our free seminar and learn the secrets of a press release: 

• Successful topics
• Required elements
• How to submit
• Where to submit

Learn how to effectively write and submit a press release from speaker Skye Ravy, editor of the Paso Robles Daily News, A-Town Daily News & the San Luis Obispo County Visitors Guide.

Where: 1101 Riverside Ave #A, Paso Robles

When: Wednesday, Sept. 28, 10 a.m.