Access Publishing welcomes new Internet Marketing Consultant Paul Baker
Access Publishing is excited to bring on Paul Baker as its newest Internet Marketing Consultant to the Local SEO sales team. Local SEO focuses on bringing increased online visibility to San Luis Obispo county businesses. "Welcome aboard Paul!" says Scott Brennan, CEO of Access Publishing.
About Paul Baker: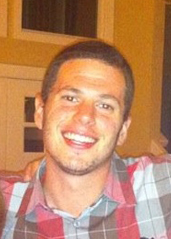 Paul Baker is a local to the San Luis Obispo community having attended elementary school through high school here on the Central Coast. He recently graduated from San Jose State with an MBA in management and has his bachelor's degree in Business Management Economics from UC Santa Cruz. Paul has worked in a variety of different industries, most recently as a marketer for an online start-up. He has an affinity for surfing, snowboarding, and spending time with his close friends and family.
Paul can be reached directly at (805) 226-5716 or baker@accesspublishing.com.