Yelp matters in San Luis Obispo County
Yelp is emerging as a leading local search, user review, and social networking site. It boasts 71 million users per month. Many use the site to help make purchasing decisions.
Over 100 new business reviews are posted on Yelp every day in San Luis Obispo County.
Take a 100 new daily posts and pair them with thousands of locals who use Yelp everyday; it makes sense why Yelp is critical to your online marketing strategy.
Yelp is now a top directory used in Google local searches. Bing is returning Yelp reviews in local searches. Soon Apple will add even more value to Yelp.
Apple launches new map app with Yelp data

This fall Apple is upgrading its iPhone's operating system to include its own new map application. It will replace the Google map application currently on all its iOS devices. This will dramatically impact how your business is found in local search on the popular iPhone and iPad.
The geographical data for Apple's new map program comes from OpenStreetMap, while the review data and business listings are derived from Yelp, Localeze and Acxiom.
We are in the process of reviewing and optimizing all client Yelp profiles. It is amazing how much these profiles can be improved with additional details, descriptions, biography and photos. Localeze is one of our data partners. We have uploaded our clients' information to them. We are developing our Acxiom strategy right now. It is one of the big three Internet listing suppliers.
Check out your profile at
Yelp.com
. Just enter your business name and city. Take a few minutes to claim, add to and edit your listing. If you can't find your business, go to
biz.yelp.com
to create a new listing. If you would like help, give us a call at (805) 226-9890. We would love to tell you more about our
Local Search
service.
Ask for reviews
More than 90% of buyers say they trust reviews like a referral from a friend. When it comes to Yelp, 5-star reviews are the gold standard. Yelp will recommend the business with the most stars above all others.
Ask for reviews to help your business rank higher on search results. You can start today by sending your Yelp link to a few clients who can write a positive review of your business.
When it comes to reviews, make sure they are authentic and from current users. Glowing reviews from new users are often filtered.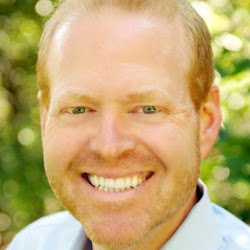 By Scott Brennan
Scott studied Advanced Internet Marketing at the University of San Francisco. He and his wife Beth own Access Publishing. Access creates magazines, guides and directories and provides Internet marketing, local search optimization, search engine marketing, web design, blog writing, graphic design and printing services in San Luis Obispo County, CA. Access Publishing, 607 Creston Rd, Paso Robles, CA 93446. (805) 226-9890, accesspublishing.com. Join him on Google+
Related article: 
Where did all my Yelp reviews go?