Attract new customers with a
360-degree virtual tour of your business
Google Business Photos is showing off the Central Coast with new interactive online tours
Using Google's Street View technology, Access Publishing can create an interior walk through of local businesses that is linked to Google searches, maps, and websites.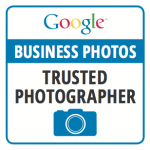 It's a virtual tour that showcases all the interior detail of a business that customers love to see. It's a perfect fit for wineries, restaurants, wedding venues, retail shops, gyms, salons, and any business looking for a Google advantage.
"The online tour allows your customers to walk around, explore, and interact with your business like never before," says Scott Brennan, CEO of Access Publishing. "You can Share your business with the world."
It's Google Street View for the inside of your business.
"It's a great solution for local businesses wishing to attract new customers," says Brennan. "When consumers search for your business, Google shows your business on a map with a street view photo and offers them the opportunity to 'see inside' and look around."
In addition to being available on Google, the virtual tours can be embedded in company websites, social media pages, and more.
Using Google's Street View technology and special equipment, Access Publishing can create a 360-degree, interior walkthrough of a local business that is linked to Google searches, Google+ Local and Google Maps.
"We are excited to add Google Business Photos to our list of online marketing services including local search optimization, website design, Google mapping and AdWords campaigns," says Brennan.
Access Publishing has a certified Google Trusted Photographer on staff. It's a requirement for offering this new service. They can feature your Central Coast location with Google Business Photos.
It takes the photographer about an hour to take 360-degree panoramic photos from 5 to 30 points in and around a business. Then the photographer puts in several hours assembling the photos for Google's quality control system.
"Get ahead of the competition and schedule your photo shoot right away," Brennan says. San Luis Obispo County businesses interested in having a virtual tour photographed can contact Access Publishing at (805) 226-9890.
Watch these short videos that explain how Google Business Photos works:
Check out this video showing how the tour works.
Frequently asked questions about Google Business Photos.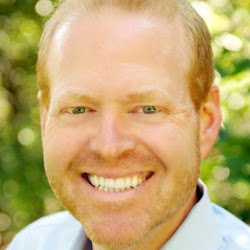 Posted by Scott Brennan
Access Publishing
806 9th Street #2D
Paso Robles, CA 93446
scott@accesspublishing.com
(805) 226-9890
Join me on Google+