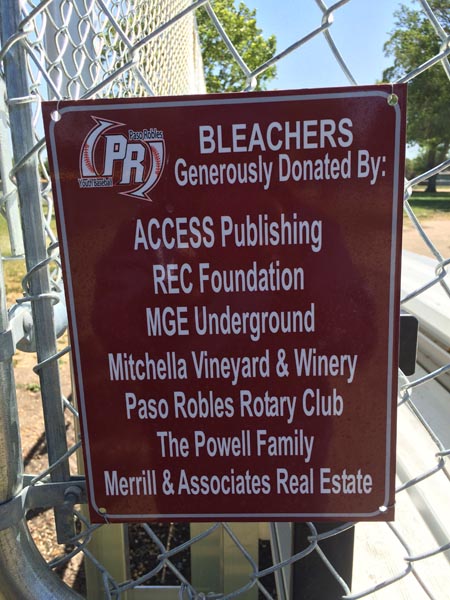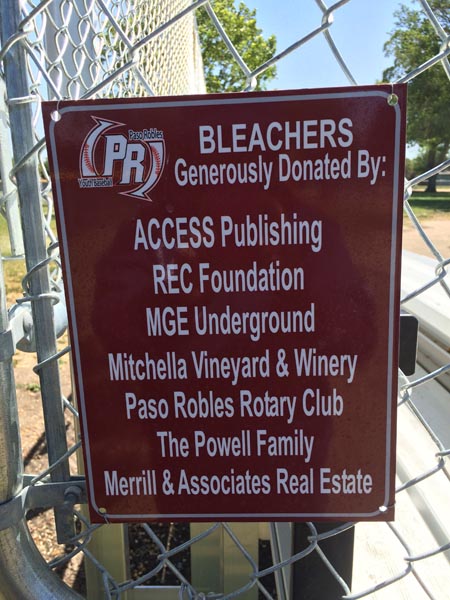 Paso Robles Youth Baseball
 volunteers raised enough money to purchase two new bleachers for
Sherwood Park
's Bynum Field. The league had a grand opening ceremony that kicked off the sports season and unveiled the new bleachers early in March.
The group raised a total of $8,588 in donations from the community, according to Paso Robles Youth Baseball Executive Board President Tom Seidel. Access Publishing donated $700 towards the project.
Seidel said that there approximately 500 children from 4 through 12 years of age that participate in the youth baseball from February through June each year, but the facility is used during the off season by other leagues and groups.
"If you have ever driven past Sherwood Park during those months you will notice there is rarely an open parking spot to be found," Seidel said. "Over 75 percent of our games are played at this facility. On any given Saturday there could be as many as 15 games being played and memories being made."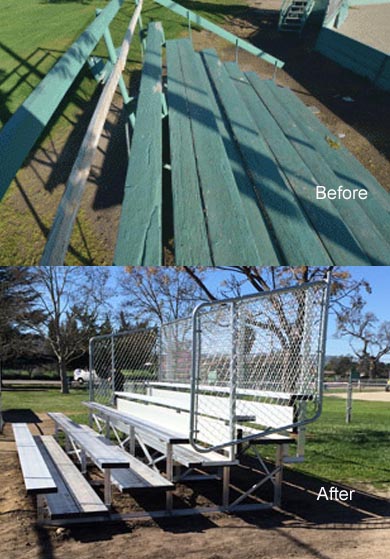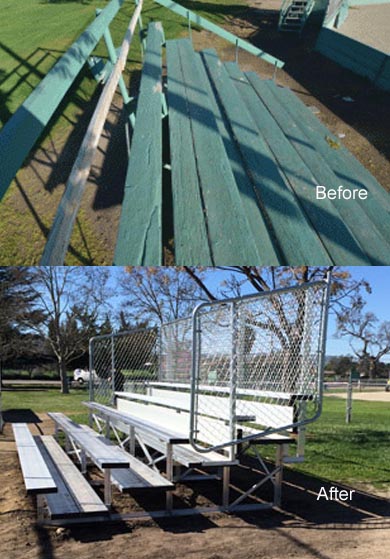 There are now four fields at Sherwood Park: a new field, a practice field, Bynum Field and one other.
"Having great sports and extracurricular opportunities for kids is crucial to having a thriving community," said Access Publishing CEO Scott Brennan. "We were more than happy to donate, and hope that the bleachers see a lot of use in years to come."