Tell the community and the search engines what you do…
Online Press Releases
News has always been a powerful form of business marketing. With the rise of the Internet, creating buzz with a press release has become more useful than ever. A press release that used to be published in one newspaper can now be posted in hundreds of online news outlets. Access Publishing can help you with an online press release in San Luis Obispo County. 
It's is a great way to boost your web presence. It helps you tell the world, and the search engines, what your company does. We have seen it quickly improve local search results.
The most important advantage of a press release is the way it immediately creates dozens of links and citations from high-value domains to your website with anchor text keywords. It's incredibly valuable for local search engine optimization.
How it works
One of the talented writers from our family of local publications will set up an interview with you and write an article. Most press releases are usually 300-500 words and include a photo. The story will be polished by an editor and coded with two keywords related to your business. This generates numerous inbound links to your website. After your review, the press release will be submitted to thousands of online news sites and blogs. Typically more than 100 will publish it.
What's news?
The content of the release can be a story about actual news happening at your company or an article about your industry in general. We can create a set of tips, or write a piece you might include in a newsletter. A new website, new hire, new product or service, sponsorship, partnership, or an event make excellent topics.
Example of an online press release
Here is a sample of a press release we did for Michael Gill Cellars, a new winery and tasting room off Peachy Canyon Road in Paso Robles.
http://www.prweb.com/releases/2013/1/prweb10357495.htm
Competition for online keywords is steep in Paso Robles with over 200 wineries in the 93446 zip code, so we carefully selected which to target in the story: 
1.
Paso Robles syrah
2.
Westside wine tasting Paso Robles
3.
Michael Gill Cellars
What we did
We interviewed the business owner, Michael Gill, and wrote the story for the online press release. We worked with the client to select the targeted keywords and sent him a proof. We use an interface with PRweb that allows us to select the geographies and interests of intended readers. In this case, the press release was delivered to 8,217 websites for publication. It was reprinted by 100 Internet news websites. This resulted in 38,901 impressions and 688 reads.



The press release was sent to 8,217 websites. It was reprinted 100 times and received 38,901 impressions and 688 reads



Great Results
Before the press release, our client only ranked for his business name. After two weeks, our client now ranks on the first page for all three search terms.
Important note: This is not a traditional news press release. It is not intended for local print publication with the San Luis Obispo Tribune, or airtime on local TV news like KSBY or KCOY. Local media submissions require a great deal of contact with local reporters and a high threshold of newsworthiness. Local submission is an additional service offered by Access Publishing.
Access Publishing can help you with an online press release in San Luis Obispo County. Call today (805) 226-9890. 
Related stories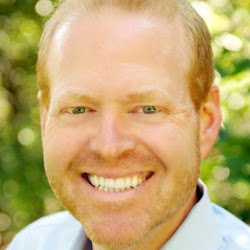 By Scott Brennan
, 
Access Publishing
607 Creston Rd
, 
Paso Robles, CA 93446
scott@accesspublishing.com, 
(805) 226-9890
Join Scott on Google+