Online virtual tours for hotels
Google Business Photos give tourists a look inside before they book a room
Click on the photo and look around or walk through The Pismo Lighthouse Suites
Online virtual tours bring healthy return on investment
Hospitality businesses are polishing up their image with a new service from
Access Publishing
: Online virtual tours for hotels in San Luis Obispo County. The tours are integrated into Google search results with an photo inviting viewers to "see inside" your business.
The new technology is called Google Business Photos and are exclusively provided by Google Trusted Photographers, like Access Publishing. In addition to boosting your online search profile, the tours can be imbedded in your website to feature the many unique benefits of your property.
Before tourists book a hotel room or dinner reservation at your hotel, show them all you have to offer. Let them know that what they see in the online virtual tour is exactly what they will get when they make a reservation with your company.
The Radisson Hotel chain has now done virtual tours for over 165 properties in 11 countries. Radisson actively measures statistics on their web sites and have a clear view of what its return on investment is:


Hotels with a virtual tour achieved 135% increase in online revenue amounting to $7,200 per hotel per month over those without a virtual


Return on investment (per hotel) = less than 4 weeks


Average 2,000 views per month


Radisson Aruba = Average 16,000 views per month


Radisson Lexington New York = Average 9,000 views per month


Radisson Edwardian Vanderbilt Hotel = Average 3,000 views per month


Radisson Adelaide, Australia = Average 1,400 views per month


4% conversion rate = bookings made through the virtual tour page only 


Note: This does not include bookings made by people who saw the tour and then made the actual reservation over the phone. Source: IPIX Corporation.
Showcase your beautiful hotel rooms
View Larger Map of Avila Lighthouse Suites
Show off your property's stunning views
View Larger Map of The Shore Cliff Lodge
Examples of online virtual tours for hotels
For more information on online virtual tours for hotels in San Luis Obispo County call Access Publishing at (805) 226-9890
See related stories: 
Attract new customers with a 360-degree virtual tour of your business

KCOY News features Access as local marketing business offering virtual tours

Check out this video showing how the tour works

Frequently asked questions about Google Business Photos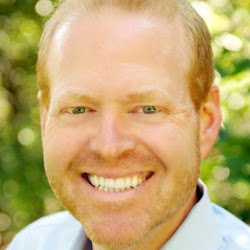 Posted by Scott Brennan
, 
Access Publishing
607 Creston Rd
, 
Paso Robles, CA 93446
scott@accesspublishing.com, 
(805) 226-9890
Join Scott on Google+