11 win prizes in virtual Easter egg hunt
Access Publishing is awarding prizes to 11 winners of its virtual Easter Egg Hunt in the city park
Dozens competed to see who could correctly guess the number of Easter eggs hidden in the Paso Robles city park. Guesses ranged from 10 to 100. The correct answer: There were 37 plastic Easter eggs hidden, including one in the Easter Bunny's hands.
"We were originally planning 10 prizes, but two contestants were so close, we've thrown in an extra prize," says Scott Brennan, CEO of Access Publishing.
Each winner will receive an Easter basket or a bottle of wine. Prizes are only available for pick up at Access Publishing, 607 Creston Rd, Paso Robles, CA 93446. First come, first choice of prize. The winners who guessed closest to the real number are as follows:


Jack Bridger


George Korn


Dominick Korn


Nathan Glenn


Debbie Baca


Courtney Bridger


Corey Hammond


Connor McWilliams


Jenn Korn


Michele Lachance


Stephanie Baro-Briscoe


Access Publishing created the virtual tour and contest at 
pasoegghunt.com
 to demonstrate new online tours called Google Business Photos. Access has photographed over two-dozen
local businesses including hotels, restaurants and wineries
.
Using Google's Street View technology, you can click around the brick walkways and planters from the fountain to the old library. Just use a mouse to click and hold the screen to look up, look down, zoom in and out and spin around. Click on the arrows to walk around the park.
See related stories:
Attract new customers with a 360-degree virtual tour of your business

KCOY News features Access as local marketing business offering virtual tours

Check out this video showing how the tour works

Frequently asked questions about Google Business Photos
About Access Publishing
Access Publishing has 20 years experience and expertise in local small business marketing and advertising. We help business owners craft compelling messages to potential customers. Use our expert writers, graphic designers and SEO specialists to help bring more sales in your door.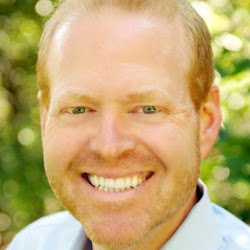 Posted by Scott Brennan
, 
Access Publishing
607 Creston Rd
, 
Paso Robles, CA 93446
scott@accesspublishing.com, 
(805) 226-9890
Join Scott on Google+