Successful business web design
Successful business web design uses
local SEO
and
conversion optimization
strategies to get found by search engines and convert browsers to buyers. The first step we already covered here: 
Local search engine optimization
.
The next step is designing the site so it generates emails, phone calls, and visits from customers. It's called conversion optimization. It's the key to making viewers highly inspired to take action.
The average website has a conversion rate of less than 1-percent. That means one person in 100 might call. Just increasing the rate to 5-percent would be huge.
Online searchers find a business website for a couple of reasons: They might have searched the business name directly on Google, Bing or Yahoo, or they might have searched for a good or service and a city, like "
marketing agency in Paso Robles
."
Then they evaluate the site:


Is this site professional and well organized?


Are these the products and services desired?


Is it easy to find a phone number and map?


Does it have testimonials from customers?


Is this company an authority in its field?


How do its prices and services compare to competitors?


Ultimately the consumer is asking: Can I trust this business?


Are you ready to answer these questions with a website that will attract new clients?
Here are a few examples of good site design:
http://www.attorneykevinanderson.com

http://davisbodyshop.com

http://www.vinotherapystudio.com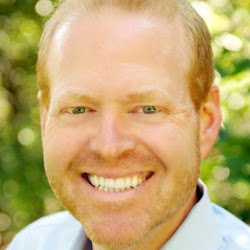 Posted by Scott Brennan
Access Publishing
607 Creston Rd
Paso Robles, CA 93446
scott@accesspublishing.com

(805) 226-9890
Join me on Google

+
Access Publishing has 20 years of  experience helping small businesses with marketing and advertising. We help create compelling messages to attract new customers. Use our consultants, copy writers designers and SEO specialists to help bring you more sales.
Access Publishing serves small businesses in Paso Robles, Atascadero, San Luis Obispo, Grover Beach, Pismo Beach, Avila Beach, Arroyo Grande, Nipomo, Morro Bay, Los Osos, Cambria, San Miguel and all of San Luis Obispo County.
Related articles: